WNYT: Exponential Rise in Flu in New York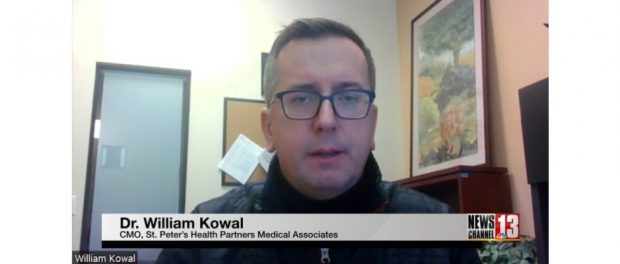 William Kowal, M.D., chief medical officer for St. Peter's Health Partners Medical Associates, discusses the rise in flu cases during an interview with WNYT/NewsChannel 13.
From the story:
"This year with influenza it's much worse. So, many more cases this year than last year. We are still seeing covid cases, a little bit less in recent weeks. But last year was dominated by covid, but this year in recent weeks I would say it's dominated by influenza," he said.

Dr. Kowal says we're seeing a spike because it's the first year many people are living life normally since the pandemic, with no masking or staying home.

"We aren't masking all the time, we aren't socially distant like we were during the early stages of the covid pandemic, we're interacting more in gatherings, and I think all of that is contributing to more influenza spread than in prior years," he said.
Click here to watch WNYT's report.