WNYT: Health Beat — Coronavirus Update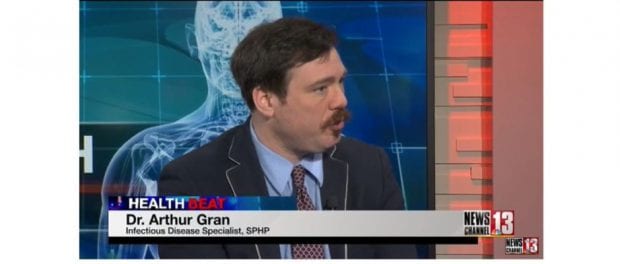 Arthur Gran, M.D., infectious disease specialist at Troy Infectious Disease, a practice of St. Peter's Health Partners Medical Associates, appeared on WNYT's Health Beat to discuss the latest developments surrounding COVID-19. That's the name assigned to the novel coronavirus. Dr. Gran answered several questions from concerned viewers.
Click here to watch WNYT's interview.