SPHP Distributes 12,000 Pounds of Food at Community Wellness Event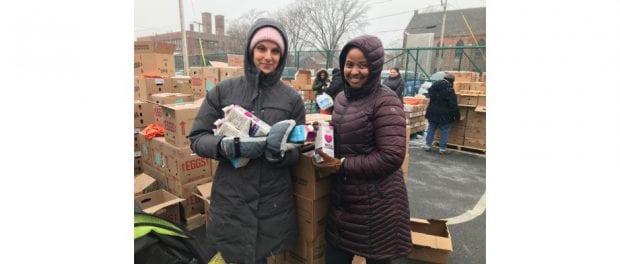 On February 18, St. Peter's Health Partners (SPHP), along with several community partners, gave away 12,000 pounds of fresh food to more than 230 individuals and families in Albany's South End.
SPHP's Community Health and Well-Being (CHWB) organized the Food Distribution Health and Well-Being Event in collaboration with the Regional Food Bank of Northeastern New York, Catholic Charities Tri-County Services, and Giffen Memorial Elementary School, where the event was held.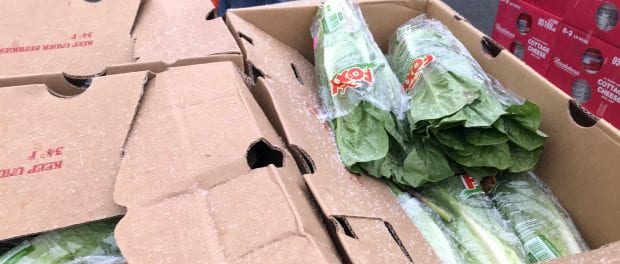 The event was part of SPHP's Social Influencers of Health Signature Project. The project is focused on increasing access to healthy foods and addressing food insecurity in the vulnerable communities SPHP serves. This includes communities like Rensselaer County, where the latest data from the Healthy Capital District Initiative (HCDI) indicates more than 11% of the population face some level of food insecurity. In Albany County, that number exceeds 12%.
"The inability to access healthy food affects how people, especially children, live, work, play, and pray," said Kathy DeRosa, vice president of Mission Services for SPHP. "This becomes even more problematic during school breaks, when children do not have access to school-supplied meals. There is often a nutrition gap left to be filled."
To meet that need, CHWB scheduled the food distribution event for the beginning of the school's winter break. The response was overwhelming. Families and individuals from throughout the neighborhood began lining up at 9 a.m. and continued to arrive up until the event ended at Noon.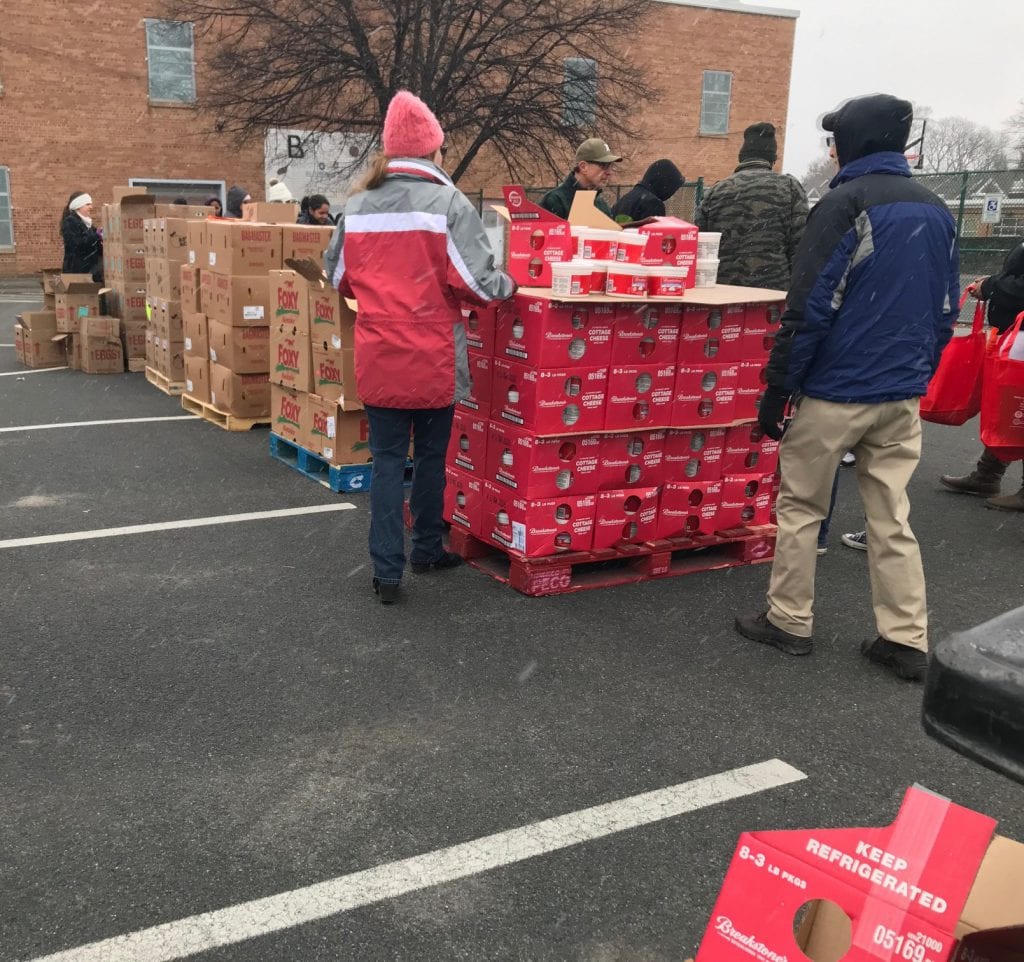 More than 30 volunteers handed out fresh foods including eggs, milk, peanut butter, lettuce, rice, and even pork loins and whole chickens. In addition to the food distribution, 16 vendors educated attendees about a range of services including health screenings, social care assistance, and nutrition information. The vendors included SPHP diabetes education, dental, social work, Eddy, and cancer services, as well as Whitney Young, the Boys & Girls Club of the Capital Area, Cornell Cooperative, the Albany County Department of Health Community Health Workers, Albany County Nutrition Outreach and Education Program, the Radix Ecological Sustainability Center, Fidelis Care, HCDI, "Just Say Yes" to Fruits and Veggies, and the Catholic Charities Community Resource Navigator.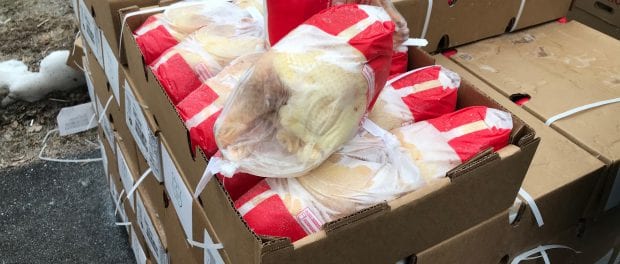 In all, 231 individuals and families went home with free, nutritious food, while 55 people were screened for food insecurity, 31 of which were connected with additional resources.
"We are so grateful for everyone's help in making this event happen," said Angel Surdin, manager of community engagement for SPHP. "To know that we've made a difference in the lives of people in the Albany community, whether that be making sure children have healthy food to eat until they return to school or educating someone about how to get a free cancer screening, is truly a remarkable feeling. That is what our mission at SPHP is all about."