WNYT: St. Peter's, Ellis Medicine consider joining forces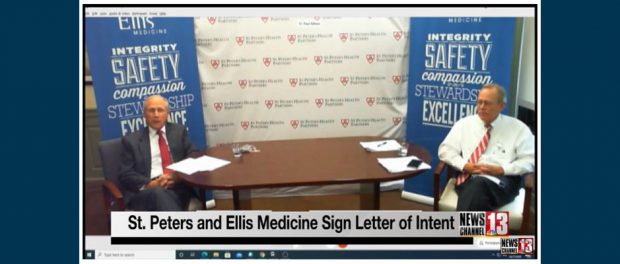 WNYT reported on the virtual press conference where SPHP and Ellis Medicine announced they had signed a letter of intent to examine the formation of a joint affiliation between the two health systems.
From the story:
St. Peter's Health Partners and Ellis Medicine are looking at a possible merger.

Leaders of the two health care systems have signed a letter of intent to explore a partnership.

It is the first step in a review process that will continue over the next several months.

A final agreement will require approval by the Board of Trustees at both St. Peter's and Ellis, along with state and federal regulators.
Click here to watch the full report.