WRGB: Dose of Reality — Study Finds Most Americans Don't Recognize Which Pain Meds are Opioids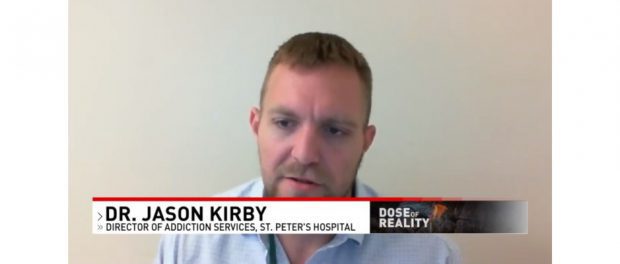 Jason Kirby, DO, MBA, medical director of addiction and recovery services at St. Peter's Health Partners, was interviewed by WRGB/CBS6 Albany regarding a new study that finds 78 percent of Americans cannot identify whether their pain medications contain opioids.
From the story:
"It's fairly common in my day and in my team's day that we come across a patient who has been on opiate pain medicine for 10-15-20 years and then all of a sudden start realizing that they're starting to have cravings and they're misusing the medicine and running out quicker than they should be."

Even fentanyl, was misidentified as not being an opioid by 22 percent of those surveyed.

Dr. Kirby says it all comes down to communication between patients and their doctors.
Click here to watch the full report.