WRGB: Help 'Sock Out Cancer' to Help Families Cope With Financial Strain of Cancer Treatments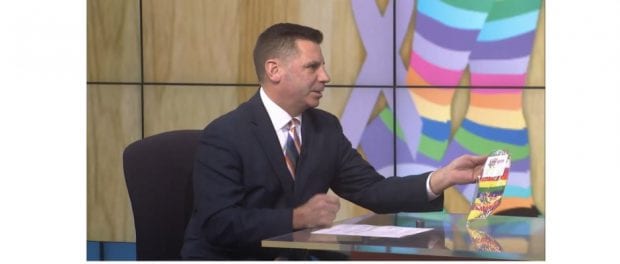 WRGB/CBS6 News interviewed Peter Semenza, vice president of philanthropy for St. Peter's Health Partners, about the nonprofit initiative, Sock Out Cancer. The effort raises money through the sale of colorful socks to help cancer patients as they go through treatment.
The socks were sold at two local college basketball games. In all, more than $107,000 was raised, of which more than $53,000 will go to the St. Peter's Hospital Foundation to help support cancer patients.
Click here to watch WRGB's interview.