WRGB: Guilderland EMS Seeing Relief from Long EMS Wait Times After Town Implements New Policy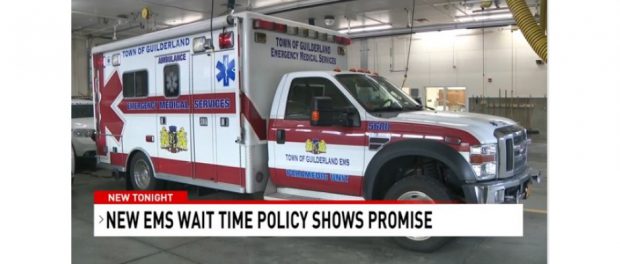 Long emergency department wait times have been plaguing hospital systems for months both nationwide and here in the Capital Region. The impact is also being felt among local EMS agencies.
WRGB/CBS6 interviewed the EMS director for the Town of Guilderland about the town's new policy aimed at addressing ambulance wait times. The director credited local systems, including St. Peter's Health Partners, with stepping up efforts to improve the situation.
From the story:
He says he also noticed more collaboration from hospitals since the policy took effect.

"I can say, after the town board passed the policy, both St. Peter's and Albany Medical Center have initiated some programs to alleviate the situation, at least get some EMS crews back into service," said Tyler.

…

A spokesperson with St. Peter's Health Partners sent a statement saying, "We hold regular discussions with local EMS agencies on how we can improve our collaboration during these challenging times, where COVID, RSV, a robust flu season and staffing shortages are all having an impact."
Click here to watch WRGB's report.