WRGB: More Healthcare Systems Could Soon be Mandating Workers Get Vaccinated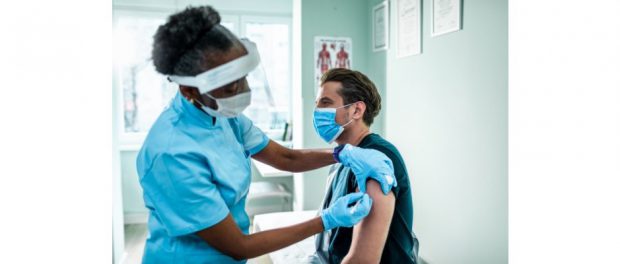 WRGB/CBS6 News interviewed Steven Hanks, M.D., chief clinical officer for St. Peter's Health Partners, for its report on healthcare systems mandating employees get vaccinated against COVID-19.
From the story:
"It's really a situation where we are confident that the benefits of the vaccine so far outweigh the risk of COVID-19," said Dr. Steven Hanks, Chief Clinical Officer of St. Peter's Health Partners.

With the more contagious delta variant now in the United States and causing cases to rise in other states, Dr. Hanks says this played a role in the decision.

"Just a couple weeks ago we really didn't have a single state in the nation where the 14-day new case average is on the increase, but I checked it this morning and unfortunately, we now have a majority of states, 33 was the number, where the 14-day average is on the increase," said Hanks.
Click here to watch WRGB's report.
As the story was breaking and before speaking to Dr. Hanks, WRGB also reported on the announcement. That story can be viewed HERE.