WTEN: Local Health Providers Implementing or Considering Vaccine Requirement for Employees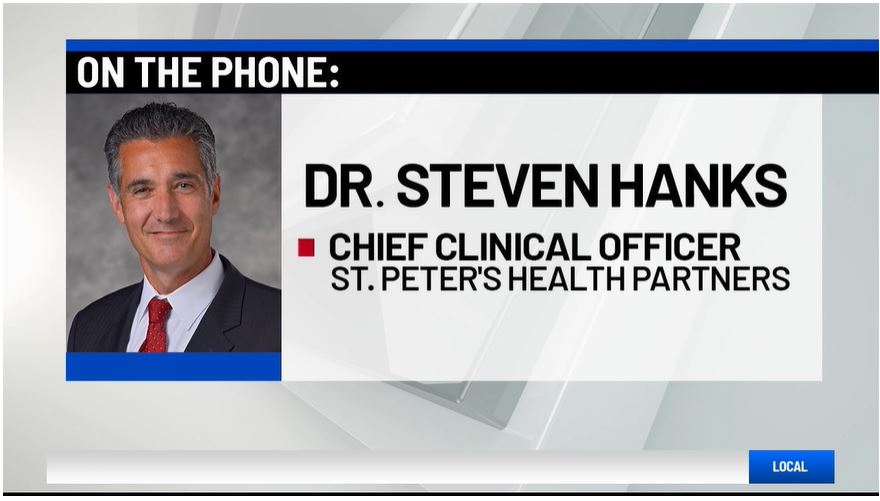 Steven Hanks, M.D., chief clinical officer for St. Peter's Health Partners, was interviewed by WTEN about the health system's new COVID-19 vaccination mandate for colleagues.
From the report:
On Thursday, St. Peter's joined the growing list of providers requiring immunization, "Trinity was not the first, and certainly won't be the last," says Dr. Steven Hanks, the Chief Clinical Officer for St. Peter's Health Partners.

It comes after Trinity Health, which owns St. Peter's Health Partners, announced the requirement, giving most employees until late September to get vaccinated.

"We're really doing this out of a concern for the safety of our patients, our colleagues and all of the loved ones that we all come into contact with," he said.

Hanks said some level of apprehension is always expected, but says the mandate is similar to influenza and hepatitis requirement.