WTEN: A Diploma & Declaration — Local WWII Vet Given Birthday Surprises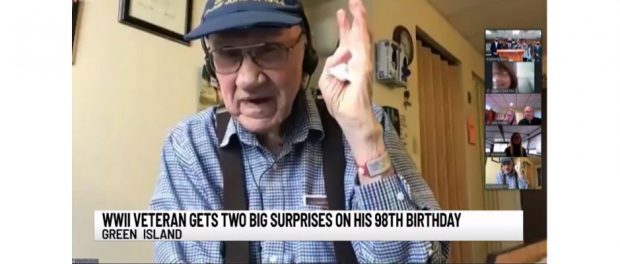 Harold Williams, a resident of St. Peter's Nursing and Rehabilitation Center (SPNRC), was featured on WTEN/News10 following a special ceremony honoring the WWII veteran just days before his 98th birthday.
Mr. Williams dropped out of the 8th grade to go to work to help his family, and later went on to enlist in the Army. He served in seven military campaigns, including the D-Day storming of Omaha Beach.
On Thursday, January, 21, with help from staff at SPNRC, the TEC-5 veteran was surprised with a diploma from Ichabod Crane High School. He was also awarded his own day in the village of Valatie, and the Liberty Bell, which is the New York Senate's highest honor.
Click here to watch WTEN's story.