WNYT: Valatie WWII Vet, 97, Receives High School Diploma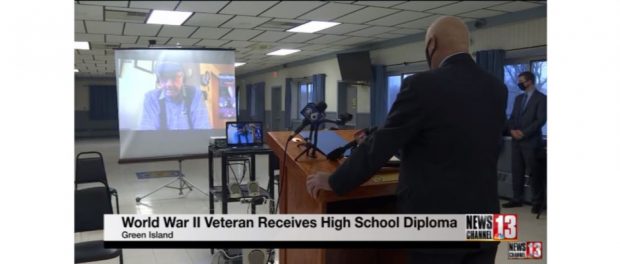 WNYT aired a story on Harold Williams, a WWII veteran and resident of St. Peter's Nursing and Rehabilitation Center (SPNRC). Mr. Williams was surprised with a high school diploma and other honors during a special online ceremony, held just days before his 98th birthday.
Staff at SPNRC helped to facilitate the event so Mr. Williams could watch the event from the safety of his own room.
Click here to watch WNYT's story.