WTEN: Albany County Residents Need Help After Surge in Gun Violence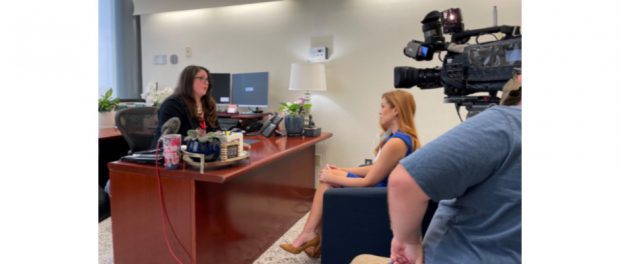 Lindsey Crusan-Muse, director of St. Peter's Crime Victim Services, was interviewed by WTEN/News10 for its story on local support services for crime victims following a surge in gun violence in Albany.
From the story:
St. Peter's Health Partners is seeing another trend: Calls for crime victims services at the Emergency Department have doubled since last year.

When News10's Stephanie Rivas asked the Director of St. Peter's Crime Victim Services, Lindsey Crusan-Muse, why it's happening, she said it's a combination of things.

She agreed that people are seeking help more after quarantine, but it's not that just that.

"There are just some crimes happening a little bit more right now," Crusan-Muse said.

…

All of these Counseling, therapy and advocacy services are confidential and come at zero cost but can make a big difference.

"How can we best support you as you are going through this very traumatic experience and trying to cope with it," Crusan-Muse said.

The process is simple. Just call Albany County at (518) 447-7100 to make an appointment or call St. Peter's hotline at 518-271-3257 to get support 24 hours a day, 7 days a week.
Click here to watch WTEN's report.