WTEN: As Shutdown Persists, Substance Abuse on the Rise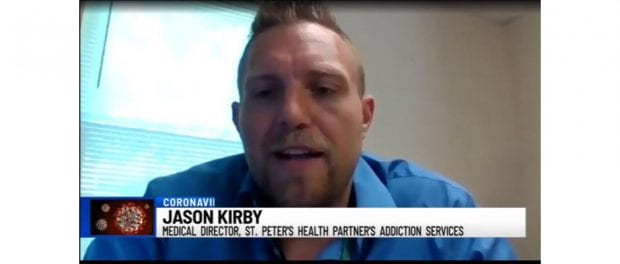 Jason Kirby, D.O., MBA, was interviewed by WTEN/News 10 for its story on the rise of substance abuse during the COVID-19 pandemic. Within the last week in the Capital Region, there were 30 overdoses in the span of just 24-hours–all were linked to fentanyl-laced cocaine.
Dr. Kirby discussed how St. Peter's Health Partners is using telemedicine to reach patients and help them continue, or begin, their recovery.
Click here to watch WTEN's report.
If you, or someone you know needs help, head to sphp.com/opioids, or call 1-877-525-2CARE (2227).