WTEN: Domestic Violence Awareness: Your Old Cellphone Could Save Someone's Life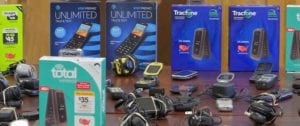 WTEN News10 interviewed Lindsey Crusan-Muse, director of the sexual assault and crime victims' assistance program at St. Peter's Health Partners, for its story on domestic violence assistance.
Crusan-Muse discussed the importance of outreach efforts like the Stillwater Police Department's cellphone collection program. The program collects and distributes old cell phones to victims of domestic violence.
From the story:
Crusan-Muse says domestic violence can often be about power and control, and controlling someone's cellphone, someone's means of communication with the world, is just one more barrier an abuser can put in place.

"Oftentimes the abuser is in control of their cellphone," says Crusan-Muse. "So if they're on a plan together, [the victim] may not be able to make a call safely or be able to access services that they need. So the ability to get their own phone is really critical to their safety."
Click here to watch WTEN's story.