Drug Topics: Sorting Out Remdesivir Supplies Amid COVID-19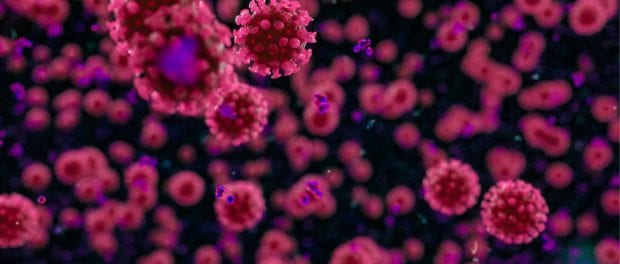 Drug Topics® magazine, a trade publication for clinical pharmacists, recently interviewed a trio of SPHP pharmacists for an article examining the allocation of supplies of the drug remdesivir, which the FDA approved for treatment of severely ill patients with coronavirus disease 2019 (COVID-19).
Interviewed for the story were Thomas P. Lombardi, BS, PharmD, RPh, FASHP, system director of pharmacy for St. Peter's Health Partners; Daniella Ferri, PharmD, BCPS, clinical pharmacy specialist for infectious diseases at St. Peter's Hospital; and Julie Bennett, PharmD, BCIDP, clinical pharmacy specialist of infectious diseases at Samaritan Hospital.
From the article:
Currently, methods of acquiring remdesivir for hospitals are limited. Thomas P. Lombardi, PharmD, FASHP, systems director of pharmacy and chair of the Institutional Review Board at St. Peter's Health Partners in Albany, New York, explained the 4 ways that hospitals can receive the drug.

The first is being enrolled in a Gilead clinical trial, which is "probably the most complicated," Lombardi said in an interview with Drug Topics®.

"This requires primary investigators, it involves enrolling into a specific study, and it tends to be some of the larger organizations that are enrolled. Most of the studies are not enrolling additional sites at this point in time, so it's difficult to achieve it that way," he said.

The second method is through a compassionate use program from Gilead, which is limited to pregnant women and children 18 years or younger.

"In that situation, the provider and the physician would have to contact Gilead directly and request compassionate use for the drug for that individual patient, so it's an individual request," Lombardi said.

The third way is through an expanded access program, Lombardi told Drug Topics®: "This is an investigation protocol, which the hospital has to apply by identifying a primary investigator, a physician, who will then apply to be into the protocol, and the protocol would have to be reviewed by their institutional review board and they would have to go through that process. In that case, then only that 1 individual provider would be able to prescribe the drug for any patient with COVID, and there's very specific inclusion criteria for patients to receive at the provider would have to enroll each patient one at a time."

That leaves the most recent method: EUA. "This is where most of the organization will probably receive their remdesivir. At this point, it's being allocated primarily through state departments of health," Lombardi continued.
Click here to read the full article.
SPHP was the first healthcare organization in the Capital Region to use remdesivir, an experimental antiviral drug, in select COVID-positive patients at St. Peter's Hospital, due in large part to the advocacy of Philip Palmieri, M.D., St. Peter's Hospital's chief of infectious disease. Dr. Palmieri has overseen the study since it began in March and continues to select appropriate patients, collaborating with the pharmacy to ensure the study's ongoing success.