WTEN: Health Officials Discuss Mask Recommendations as Sick Calls Increase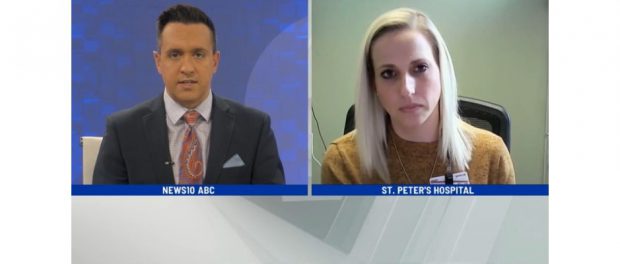 WTEN/News10 interviewed Kassandra Foley, director of infection control for St. Peter's Health Partners, about the state of COVID-19 infections and mask recommendations.
From the report:
Kassandra Foley, the director of infection control for Saint Peter's Health Partners talked with NEWS10's Solomon Syed about the BA.2 variant, non-COVID hospital admissions, and the future of mask-wearing.

"We know masks are effective," she said. "It may be that we have to go back at some point to wearing masks. But I think that, right now, it's good to give everyone a bit of a break."

Foley also said that anyone who feels more comfortable wearing a mask should do so.
Foley also discussed the prevalence of flu in the community.
To watch WTEN's report, click here.