WTEN: Know Where Your Workplace AED is Located? Cardiac Arrest Survivor Encourages AED, CPR Use & Training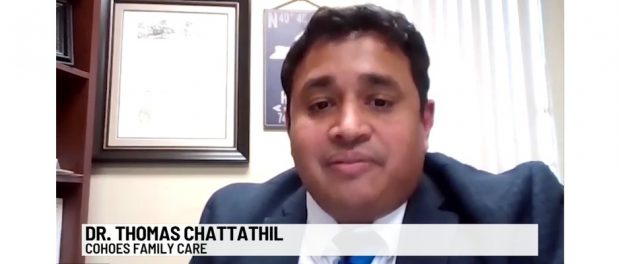 Dr. Thomas Chattathil, of Cohoes Family Care, a practice of St. Peter's Health Partners Medical Associates, appeared on WTEN/News10 to discuss the importance of learning CPR.
Dr. Chattathil's comments follow the sudden cardiac arrest suffered by Buffalo Bills player Damar Hamlin. Dr. Chattathil said Mr. Hamlin was lucky to have had immediate access to an Automated External Defibrillator (AED) and to CPR, and he urges everyone to learn the basic lifesaving skill.
Watch the interview here.