WTEN: Over 4,000 Pairs of Socks Donated to Local Homeless Shelters as Part of 'Socktober' Campaign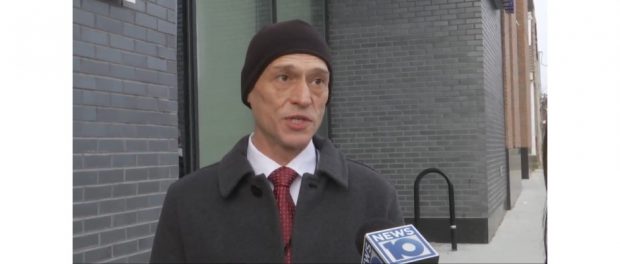 WTEN/News10 interviewed Kevin Little, director of environmental services at Samaritan Hospital, for its story on SPHP's donation of nearly 5,000 pairs of brand new socks to local shelters.
The socks were donated by colleagues throughout SPHP's five campuses as part of the nationwide 'Socktober' campaign. The campaign was established by author and illustrator Brad Montague in 2011, when he learned that socks are the least donated item to homeless shelters.
SPHP collected 4,269 pairs of socks in all, which were distributed to six local shelters on GivingTuesday.
Click here to watch WTEN's report.