WTEN: Solving Sleep Apnea With New Procedure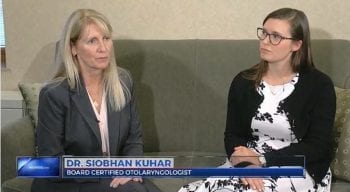 WTEN aired a story on a new surgical treatment for obstructive sleep apnea, performed for the first time in the Capital Region at St. Peter's Hospital.
The Inspire Upper Airway Stimulation Therapy is a hypoglossal nerve stimulator implanted to treat the sleep disorder which affects nearly 18 million Americans.
Siobhan Kuhar, MD, of Albany ENT and Allergy Services, along with her colleague Jessica Riccio, MD, performed the first procedure in our area on Keith Flinton, an information associate in the St. Peter's Hospital Emergency Department.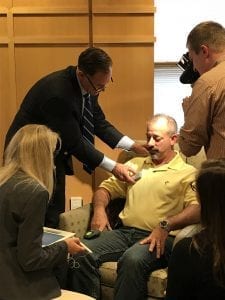 Flinton, along with Drs. Kuhar and Riccio, talked to WTEN's Nicol Lally about the treatment.
To watch WTEN's story, click here.
For more information on Inspire, call the St. Peter's Sleep Center at 518-464-9999.