WTEN: St. Peter's Launches 'Paint the Town Teal' Campaign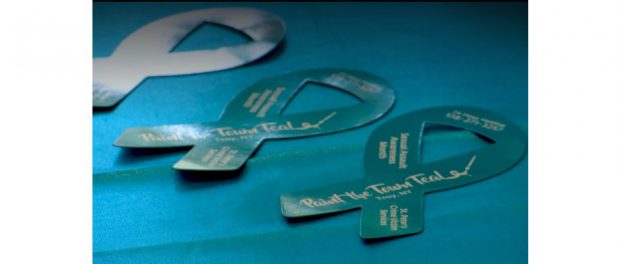 The official kickoff to St. Peter's Crime Victim Services' inaugural 'Paint the Town Teal' campaign was featured on WTEN/News10.
The month-long campaign, which will feature teal-colored ribbons and flags displayed throughout the City of Troy, coincides with National Sexual Assault Awareness Month in April.
From the report:
Director of St. Peter's Crime Victim Services, Lindsey Crusan-Muse, says the only thing Troy could use is a little bit of color. She's working to paint the city teal—making sure survivors are not just heard, but seen.

Her new campaign, dubbed "Paint the Town Teal," officially launches Saturday—but one survivor said she can already feel the love. "I am not a victim anymore," began the survivor, who went by Nichole. "I am a survivor. I did not get to that point by myself. It is through advocacy programs, like paint the town teal, that stands as a symbol of the solidarity to me as a survivor."
Click here to watch WTEN's story.