WTEN: Tools to Quit Smoking for This Year's Great American Smokeout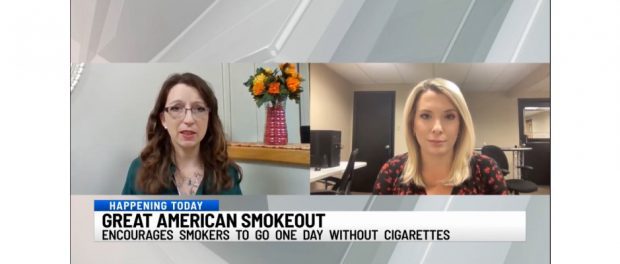 Erin Sinisgalli, director of Community Health Programs for SPHP, appeared on WTEN/News10 to discuss the Great American Smokeout.
The event, held annually on the third Thursday in November, was started in the 1970's to enable people to stop smoking for one day to show smokers it is possible to quit for good by getting through one day at a time.
Sinisgalli discussed the benefits of smoking cessation and the tools available to those ready to quit. This includes The Butt Stops Here program.
Click here to watch WTEN's report.