LiveSmart: The Great American Smokeout – One Decision. One Plan. One Day.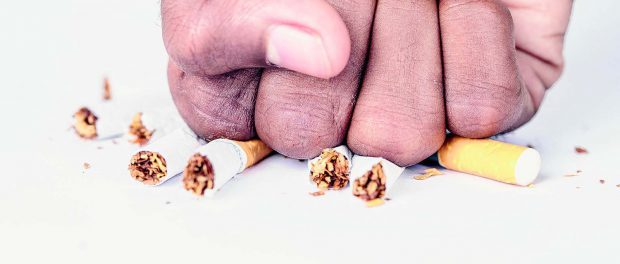 [This piece was written by Erin Sinisgalli, director of St. Peter's Health Partners Community Health Programs.]
Most adult cigarette smokers want to quit. In fact, the Centers for Disease Control and Prevention (CDC) notes that in 2018, more than half of adult smokers (55.1%) report having made a quit attempt in the past year. That's a sizable percentage! And yet, statistics from 2018 also reveal that fewer than 1 in 10 succeeded in kicking the habit.
Support can make all the difference. It also helps to have a plan.
The Great American Smokeout, an annual event held each November, offers smokers a valuable opportunity to take one small step in their journey to living a smoke-free life. On that one day, smokers commit to giving up the habit for just one day.
This year, November 18 is the day.
No matter your age or how long you've been smoking, the health benefits of quitting are enormous and some begin almost immediately. Evidence shows improved lung function in a matter of weeks; within one year, the risk of heart disease is cut in half; and in two to five years, the risk of stroke can fall to the same level as that of a non-smoker.
It's hard to quit smoking; there's no single way that works best for everyone. What's more, research suggests most people try many times before they are able to quit permanently. Some smokers turn to over-the-counter nicotine replacement products, such as patches and gum, which help decrease nicotine cravings and withdrawal symptoms. Others use prescription medications.
But whatever the approach, supportive counseling and medication can double or even triple your chances of success.
Every smoker has their own personal reasons for quitting: family, health, quality of life, cost. But in the end, the journey to a healthy, smoke-free life can start with one simple step.
One decision. One plan. One day. Today.
For more information about smoking cessation education and support services offered through St. Peter's Health Partners, visit www.healthprograms.org.