WTEN: Uptick in Capital Region COVID Hospitalizations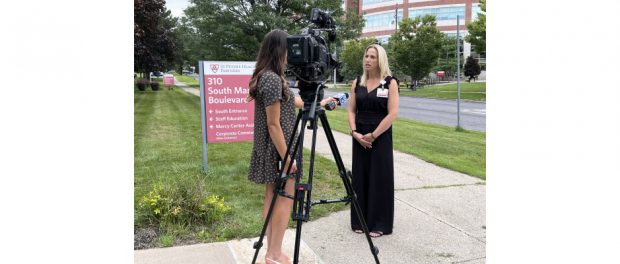 Kassandra Foley, MHA, MT (ASCP)cm, CIC, regional director of infection prevention at Trinity Health New York, discusses the latest on COVID-19 during an interview on WTEN/News10.
COVID-19 hospitalizations have been increasing in the Capital Region including at St. Peter's and Samaritan hospitals.
From the report:
COVID-19 hospitalizations in Albany County are up 200 percent in the past week, according to the CDC. The same is being reported in Rensselaer County. Both counties are considered to have a "medium" level of COVID-19 hospital admissions.

The rise in local hospitalizations echoes similar trends elsewhere in the country.
Albany County Health Commissioner Dr. Elizabeth Whalen said wastewater data is also showing an uptick in detection of COVID. This metric is now a leading, predictive indicator of the spread of the virus, as the county is no longer asking people to report individual cases of COVID.
Click
here
to watch WTEN's story.