Beverwyck Residents Enjoy Performance by Philadelphia Orchestra Musicians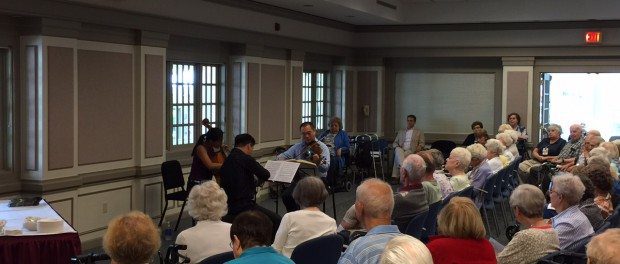 Residents of The Eddy's Beverwyck retirement community were treated to a special in-house concert by several members of the Philadelphia Orchestra in August.
The event was co-sponsored by St. Peter's Health Partners' Northeast Health Foundation and the Capital District Community Foundation, in memory of Jessie Cogswell, a Beverwyck resident.
The concert was also an effort of The Eddy's partnership with the Union College Concert Series, which has provided several in-house concerts for Eddy senior living communities since 2014.