LiveSmart: Assisted Living Pension Can Benefit Veterans, Spouses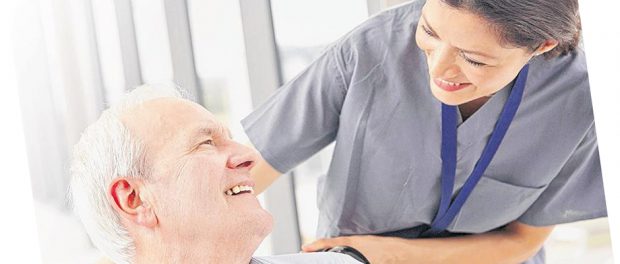 [This piece was written by Douglas Miller, vice president for Eddy Senior Living and executive director of Beverwyck.]
When most people hear "veterans' benefits," they probably think about education assistance, home loans, and health care. But many are unaware of the Aid & Attendance and Housebound benefit (A&A), which assists veterans and eligible family members in need of intermediate or skilled nursing care.
The Department of Veterans Affairs (VA) has government-funded assisted living and nursing homes for veterans and eligible family members. However, A&A allows veterans and their families the option of a tax-free pension to offset the cost of care for private-fee care options, including home care, assisted living or a nursing home.
To qualify, a veteran need not have suffered a service-related injury. He or she only had to have served at least 90 days in active duty, with at least one day served during wartime, and have been honorably discharged.
The veteran, age 65 or older, would have a demonstrated need for caregiving assistance with activities of daily living. The surviving spouse of a veteran currently receiving nursing care or aid and attendance services would also be eligible.
The benefit can be up to $2,120 monthly for a veteran and spouse, and up to $1,149 for the surviving spouse of a veteran.
Veterans with a service-related disability and those who meet low-income requirements qualify for a higher priority level of care. Private health insurance, long-term care insurance, Medicare, Medicaid, TRICARE and other forms of insurance may be used in conjunction with veterans' benefits.
For more information on veterans' benefits coverage and eligibility, visit the U.S. Department of Veterans Affairs at http://www.va.gov/.
The Eddy is committed to working closely with local VA representatives to help qualified, prospective residents receive "Aid & Attendance" or any other benefits resulting from military service. For information, call Twila White at (518) 280-8385.