Newsweek Names Our Lady of Mercy Life Center a "Best Nursing Home of 2020"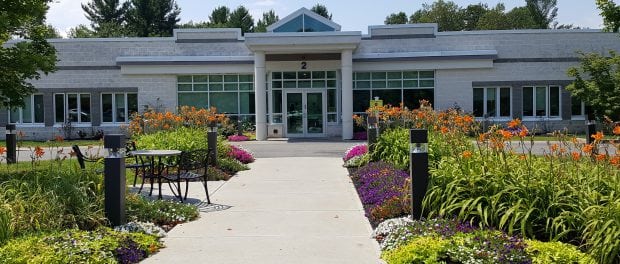 Our Lady of Mercy Life Center in Guilderland, part of St. Peter's Health Partners' Continuing Care network, has been named to Newsweek's inaugural list of Best Nursing Homes of 2020. Of the 15,000 nursing homes analyzed, only 406 in 20 states were recognized.
"We are honored to be named one of Newsweek's Best Nursing Homes of 2020," said Kim Baker, president of continuing care for St. Peter's Health Partners. "This recognition not only reflects the skill and dedication of our staff, but also provides further reassurance to the families we serve. They trust us to provide exceptional care for their loved ones, and we are honored to do so, every day."
Of the more than 47 million Americans age 65 and older today, the majority will need some form of long-term care as they continue to age. With that need comes with ever-rising costs – both financial and emotional. Making a decision to place a loved one in someone else's care is very personal, and often very difficult.
Newsweek developed its Best Nursing Homes list to help families navigating this process, describing the effort as an opportunity to recognize senior care organizations that stand out for their dedication to excellence in resident care. To assist in compiling the data, the magazine enlisted global research firm Statista, Inc. The firm based the rankings on recommendations from medical experts including nurses, physicians, administrators, and therapists, as well as on Centers for Medicare and Medicaid Services data in the domains of health inspections, staffing, and quality measures.
"At Our Lady of Mercy, we are guided by the belief that each person has the right to care that emphasizes dignity, respect, and self-worth," said Sandra Sullivan Smith, executive director of Our Lady of Mercy Life Center. "To receive this recognition reinforces that we're living our mission."
Our Lady of Mercy is a 160-bed, New York state-licensed skilled nursing facility. It offers comprehensive care services, including short-term rehabilitation, in a supportive, resident-focused environment. For more information: http://www.sphp.com/our-lady-of-mercy-cc
To view Newsweek's complete list of Best Nursing Homes of 2020: https://www.newsweek.com/best-nursing-homes-2020