Our Lady of Mercy To Offer First-of-its-Kind Dialysis Program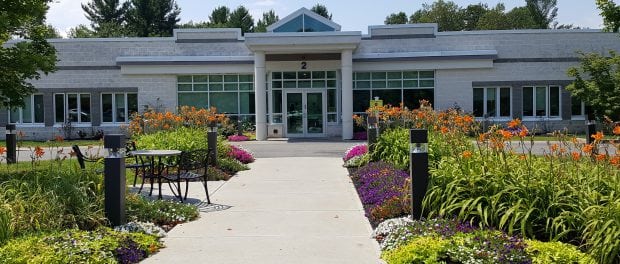 Our Lady of Mercy Life Center in Guilderland next week will become the first non-hospital rehab center in the Capital Region to offer on-site peritoneal dialysis to patients with kidney disease. The service begins on Tuesday, May 15.
Up until now, local patients accustomed to undergoing peritoneal dialysis in the comfort of their own homes faced a difficult decision if they required sub-acute rehab after a hospital stay. These patients had to move to a facility outside the Capital Region, sometimes to another state, or they would have to make the burdensome switch to hemodialysis, which requires several lengthy trips back and forth to a dialysis center each week.
"This is a huge step forward, allowing us to provide care for our neighbors here in the Capital Region," said Vincent Carsillo, M.D., division chief of nephrology for St. Peter's Health Partners (SPHP). Our Lady of Mercy is part of SPHP's Continuing Care division.
"With this new program, patients will no longer have to go someplace far away where it isn't easy for family to visit, nor will they have to change to a different type of dialysis they might not be able to tolerate," Dr. Carsillo said.
Nurses and other staff in Our Lady of Mercy's rehab center have received extensive training. Fresenius Kidney Care, the world's largest provider of dialysis products and services, will supply the necessary equipment whenever a peritoneal dialysis patient is admitted.
"Dialysis has been identified as one of the diagnoses the pose the most challenges to hospital care managers and discharge planners when they're looking to place patients in a sub-acute setting," said Sandy Sullivan-Smith, executive director at Our Lady of Mercy. "We're proud to offer continuity of care to patients familiar with the quality-of-life benefits associated with peritoneal dialysis."
Conveniently located on Route 20/Western Ave., between Albany, Colonie, Schenectady and Duanesburg, Our Lady of Mercy's rehab unit can accommodate up to 40 patients. To make a referral, call 518-464-8150.