Parents Welcome Leap Year Babies at St. Peter's Hospital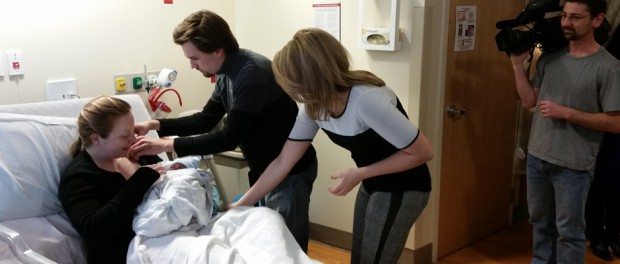 Each of the thousands of babies born each year at St. Peter's Hospital have a unique story to tell. But two babies welcomed to the world today at St. Peter's will have a story in common – they are "leaplings," babies born on February 29 in a Leap Year.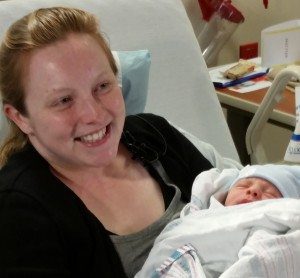 Connor Murphy was born at 12:24 a.m. to Alyssa and Patrick Murphy of Albany, making him one of the first – if not THE first – "leapling" to arrive in the Capital Region. He also is the first child and grandchild for the extended Murphy family, so his time in the limelight as a leap baby will be good preparation for the loads of attention that await him, joked his grandmother.
For Evangeline Tenney of Bethlehem, her Leap Day birth was unexpectedly quick, delivered at home at 5:10 a.m. by mom, Serena, and dad, Jeff, before an ambulance whisked her away to St. Peter's. The youngest of three sisters, Evangeline can look forward to many exciting days at home, even if they aren't quite as dramatic as the day she arrived, noted her mom.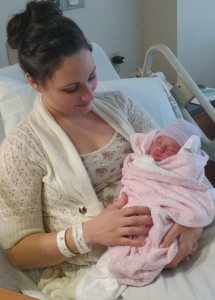 It is estimated that the odds of bearing the Leap Day birthday honor is around one in 1,461. It is a rare honor, to be sure – St. Peter's is happy that Connor and Evangeline got to celebrate it with us!