Memo to Staff: Resignation of Ann Errichetti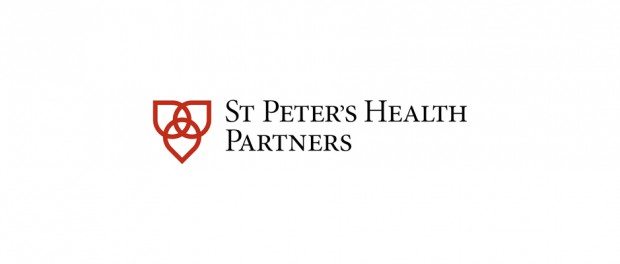 To:                  St. Peter's Health Partners Staff
From:             James Reed, MD, President & CEO
Date:              March 1, 2016
Re:                  Resignation of Ann Errichetti, MD, MBA, CEO, St. Peter's Hospital and Albany Memorial Hospital, VP, Albany Acute Care, St. Peter's Health Partners
After three years of distinguished service with St. Peter's Health Partners, Ann Errichetti, MD, MBA will be leaving her position as Chief Executive Officer, St. Peter's Hospital and Albany Memorial Hospital, and Vice President, Albany Acute Care, St. Peter's Health Partners, effective April 15, 2016.
Dr. Errichetti will be joining Presence Health, a major system in Chicago, as Chief Operations and Academic Officer. Presence Health is the largest Catholic health system based in Illinois; with more than 150 sites of care, including 11 hospitals, 20,000 employees, 4,000 medical professionals and a revenue base of $2.6 billion.
In this new position, Dr. Errichetti will be responsible for leading the system's acute care strategy, growth and operations, and will have leadership responsibility for Resurrection University and Graduate Medical Education.
Since joining SPHP in 2012, Dr. Errichetti has led the successful implementation of many new initiatives, programs, and growth at St. Peter's and Albany Memorial hospitals, and has been a strong leader in the integration of SPHP system-wide programs.
These efforts include the creation of the system-wide SPHP Cardiac and Vascular Services service line; the establishment of the St. Peter's Hospital Joint Replacement Center with a large private orthopedic group; the development of a new service line approach at St. Peter's Hospital for Advanced Endoscopy and Hepatobiliary Surgery in partnership with a private gastroenterology group and employed surgeons; and overseeing the planning, funding, and approval process to make Albany Memorial Hospital an Ambulatory Destination Center.
Under the leadership of Dr. Errichetti, St. Peter's Hospital has been honored with multiple awards and accolades, including being granted recognition in 2015 as a Magnet-designated organization for the third consecutive time; being ranked No. 7 among all hospitals in New York state, with a rating of "high performing" in five adult specialties, by U.S. News and World Report; and receiving the Women's Choice Award as one of "America's Best Hospitals for Cardiac Care and Vascular Care" and "America's Best Hospitals for Obstetrics."
Additionally in 2015, St. Peter's, Albany Memorial, Samaritan and St. Mary's hospitals received national Chest Pain Center Accreditation for the first time.
During her time at SPHP, Dr. Errichetti was included on the lists of "130 Women Hospital and Health System Leaders to Know" and "100 Physician Leaders to Know 2015" by Becker's Hospital Review; was the 2015 recipient of the "Key Bank Key4Women Achieve Award;" and was named to the "2015 Women Who Mean Business" class by the Albany Business Review.
Please join me in thanking Dr. Errichetti for her leadership and expertise, and in wishing her the best as she begins the next phase of her professional career.
A search for her successor will be conducted. A transition plan to ensure leadership of Dr. Errichetti's areas of responsibility is being completed and details will be shared soon.