Samaritan Hospital Partners With Law Enforcement & Community Organizations To Target Child Abuse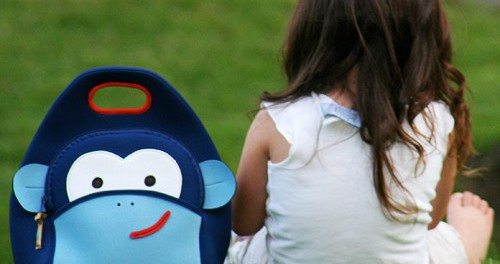 The Sexual Assault and Crime Victims Assistance Program for Rensselaer County (SACVAP) at Samaritan Hospital – in partnership with a host of area police and law enforcement agencies, county services agencies, and community organizations – today unveiled "Enough Abuse Rensselaer County," a new educational campaign aimed at preventing child sexual abuse. The campaign is the first-of-its-kind in the greater Capital Region.
According to the American Medical Association, 1 in 4 women and 1 in 6 men report having been sexually abused in childhood, almost always by someone they know, trust, or love. It is estimated there are 39 million Americans living today who have been victims of child sexual abuse, 13 million of whom are still children.
"Child sexual abuse is a public health problem," said Lindsey Crusan, director of the SACVAP at Samaritan Hospital. "All of the partnering agencies here today recognize that by coming together and taking a stand, we can send the strongest message yet that child sexual abuse is not acceptable in our community. We are dedicated to educating and engaging all citizens, from parents, to care professionals, to our neighbors, to step up and do their part to help eradicate child sexual abuse and exploitation."
The partnership includes:
Peter's Health Partners (SPHP) SANE (Sexual Assault Nurse Examiner) Program
and several Rensselaer County area school districts.
"Being informed is the first step in ending the silence that shrouds child sexual abuse," said Norman E. Dascher, Jr., chief executive officer of Samaritan and St. Mary's hospitals, and vice president of Acute Care Troy for SPHP. "The Enough Abuse campaign is a powerful new platform to help educate our community about the warning signs and prevention strategies of child sexual abuse, and empower children with information about ways to stay safe and protect themselves," said Dascher.
The average age of reported sexual abuse is between nine and 10 years of age, and infants, toddlers, young children, and teens all at-risk. Children with physical or developmental disabilities are at three times greater a risk for sexual abuse.
"Child sexual abuse can involve touching and non-touching acts," said Rensselaer County District Attorney Joel E. Abelove, "but both are damaging to children and teens, and both are against the law. Moreover, contrary to popular belief, an estimated one-quarter to one-third of sexual abuse incidents involve family members. Nearly 60 percent involve people you and your child know and trust through school, sports, and other communities. Less than 10 percent of the crimes are actually committed by strangers," said Abelove.
"The majority of adults who sexually abuse children can appear friendly, and look and act like everyone else. Many work diligently over time 'grooming' children and parents to earn their trust before building up to the abuse," said Troy Police Chief John Tedesco. "So we need all adults to be alert to their responsibility of keeping children safe from abuse and exploitation. We want to encourage all citizens out there, if you see something, or suspect something, report it. We need everyone's help and awareness in order to decrease the incidence of, and ultimately stop, child sexual abuse and exploitation in our community."
The partnership plans to conduct at least 30 educational trainings this year to reach different sectors of the Rensselaer County community. Trainings will pinpoint how child sexual abuse is a public health problem, factors that contribute to it, warning signs and prevention strategies, and how to identify a child or teen who may be a victim of child sexual abuse. Classes will be grouped to target caregivers, professionals, organizations, and the general public.
Samaritan Hospital, through its Sexual Assault and Crime Victims Assistance Program, was selected by the Prevent Child Abuse New York, and the New York Partnership for Child Sexual Abuse Prevention to launch the Enough Abuse campaign in Rensselaer County. There are only five other such sites operating in the state, in Broome, Tompkins, Suffolk, Nassau, and Cayuga counties. Data will be collected and tracked on the impact of the programs in New York state.
The first Enough Abuse program launched in 2003 under a Centers for Disease Control and Prevention grant which established three pilot sites in Massachusetts. Since then, the initiative has grown across the country with active campaigns in California, Massachusetts, Maryland, Nevada, New Jersey, and New York.
If you see or suspect child sexual abuse, please call the New York Statewide Central Register of Child Abuse and Maltreatment's Child Abuse Hotline at 1-800-342-3720.
The Sexual Assault and Crime Victims Assistance at Samaritan Hospital is affiliated with St. Peter's Health Partners – the region's largest health system. For more information, or to learn how you can prevent child sexual abuse, please call 271-3639, or visit www.nehealth.com/sacc, or www.enoughabuse.org.