St. Peter's Health Partners, Ellis Medicine To Create Joint Diabetes and Endocrine Care, PC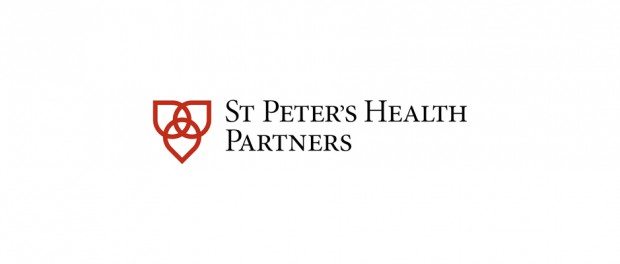 St. Peter's Health Partners and Ellis Medicine, two of this region's largest and most respected health care systems, announced today that they are jointly developing a new physician practice called Capital Region Diabetes and Endocrine Care, P.C. The new practice will provide access to comprehensive diabetes care, metabolic disorders management and other endocrine-related services to improve the overall wellness of the Capital Region communities.
The practice operates a multidisciplinary program that will provide diagnosis, treatment and long-term care for all individuals with diabetes, as well as other endocrine and metabolic disorders. Capital Region Diabetes and Endocrine Care has an office in Albany at Albany Memorial Hospital, and will provide services in East Greenbush at Samaritan Hospital's Family Medical Group, in Clifton Park at Ellis' Clifton Park Medical Center, and in Schenectady at the Ellis Health Center.
The new Diabetes and Endocrine Care program, which began operation on July 9, has four endocrinologists/diabetologists, five advanced practitioners and 12 certified diabetes educators. The experienced team of experts is led by full-time physicians Jill Abelseth, MD, FACE; Shagun Bindlish, MD; James Figge, MD, MBA, FACP; and Allison Graziadei, MD. Advanced practitioners are Susan Bardin, FNP; Cassandra Coyle, ANP-BC, CDE; Dawn Dluge-Aungst, RPA-C, CDE; Eileen Hogan, FNP-BC, CDE; and Terry McConnell, FNP-C.
The program's certified diabetes educators include Mary Pat Ambrosino, RD, Molly Bederian, RN, RD; Joanne DeNovio, RN; Laurie Harris, RN; Tracy Kuehn, RN; Lynne Long, RD; Margaret Maney, RD; David Marshchilok, RN; Lisa Olszowy, RN; Marcy Pickert, RD; Lynn Sutton, RD, CDN; and Kathy Zieziulewicz, RN, CDE. Recruitment of additional providers is currently underway.
Diabetes afflicts eight percent of the population in the United States today. Obesity impacts more than 30 percent of the country's population. In the Capital Region, there are currently more than 43,000 residents with diabetes, with an additional 110,000 patients with pre-diabetes. In addition, more than 115,000 Capital Region residents are considered obese. It is estimated that by 2050, one in three Americans will have diabetes.
Diabetes is a major contributor to medical costs in the United States. It is estimated that 33 percent to 40 percent of hospital patients have diabetes or are pre-diabetic, and medical costs for people with diabetes are 230 percent higher than that of the general population. While diabetes is rarely the principle diagnosis or reason for admission to a hospital, it is very frequently a complicating factor.
Capital Region Diabetes and Endocrine Care was created to help fight this growing medical, social and economic issue. The program provides Capital Region residents with ways to improve their overall health and well-being, particularly related to efforts to reduce obesity and the prevalence of metabolic syndrome, a prediabetic condition that also puts patients at higher risk for heart disease, peripheral vascular disease and stroke.
With goals of proactively managing the health of patients, improving integration between diabetic
specialists and primary care providers, and reducing health care expenditures, the new program provides inpatient and outpatient services – in hospitals, rehabilitation and long-term care facilities, as well as in community office settings.
"The prevalence of diabetes and other endocrine-related comorbidities has prompted us to partner in an effort to meet the increasing needs of our communities and our patients," stated James K. Reed, MD, president and CEO of St. Peter's Health Partners. "Throughout their respective histories, each of our institutions has helped our communities face serious and widespread disease that threatened our fellow residents. We cannot manage the health of today's population without successfully treating diabetes and other metabolic disorders," Dr. Reed said.
"We are excited by the opportunities that a team approach can bring to addressing this growing health care challenge," said James W. Connolly, president and CEO of Ellis Medicine. "By working together, we can better meet the increasing demand and need for these types of services, as well as provide improved access to care for our underserved neighbors."
New patients are now being accepted at locations throughout the Capital Region, including Albany
(518-471-3636), Clifton Park (518-579-2750), and East Greenbush (518-286-1922). A Schenectady location is planned for the future. For more information about the locations and our providers, visit www.CRDEC.org.
Ellis Medicine and St. Peter's Health Partners will continue to collaborate with other affiliated and nonaffiliated endocrinologists in the region and across the nation to ensure integrated, comprehensive and convenient care for patients