Sunnyview Rehabilitation Hospital Demonstrates ReWalk Robotic Exoskeleton System To Help Paraplegics Walk Again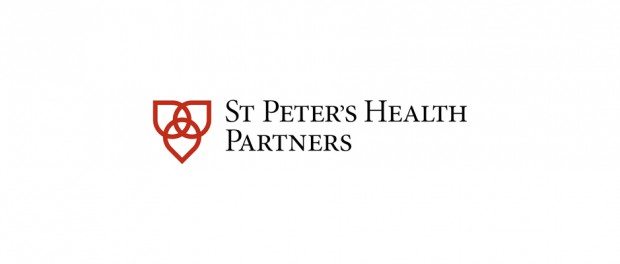 What if you could walk again? Sunnyview Rehabilitation Hospital, a member of St. Peter's Health Partners, the region's largest health system, today unveiled its recently acquired ReWalk™ robotic exoskeleton system – a first-of-its-kind technology in the greater Capital Region and one of only a few in New York State – that helps paraplegics and individuals with lower limb disabilities such as spinal cord injuries walk again. A live demonstration was held featuring the first ReWalk patient in the region.
The ReWalk exoskeleton suit uses patented technology with motorized legs that power the knee and hip movements. A computer based system with motion sensors controls movement in response to subtle changes in upper body movements and shifts in balance. A harness around the patient's waist and trunk keeps the suit in place, while crutches are used for stability. A backpack carries the computer system and battery that powers the suit.
When a forward tilt of the upper body is sensed by the system, it triggers the first step, while repeated shifting of the body generates a sequence of steps to allow natural and efficient walking without the need for tethers. The system mimics the natural gait pattern of an able bodied person and provides functional walking speed for standing, walking and turning.
"The ReWalk robotic exoskeleton system is truly revolutionary technology that helps liberate paraplegics and patients with spinal cord injuries," exclaimed Dr. Lynne Nicolson, chief medical officer for Sunnyview Rehabilitation Hospital.
"With ReWalk, patients have the ability to stand upright and walk again, which is a remarkable step forward in their rehabilitation and recovery. We're proud to be the first to bring this technology to the region," added Dr. Nicolson.
"Clinical studies of the ReWalk rehabilitation system show significant health benefits to the individual both on a physiological and psychological level," stated Patricia Valenza, assistant director of the NeuroRehab Institute at Sunnyview Rehabilitation Hospital. "As a result, patients not only experience a valuable means of exercise and therapy, but the associated benefits, such as renewed confidence and the ability to increase their independence."
Valenza added that study data of the ReWalk system has also shown potential improvements in cardiovascular health, loss of fat tissue, building of lean muscle mass and improved bowel and bladder function.
"It's pretty darn cool," noted 27-year-old Justin Neff, of the technology. Neff, from Madison in Madison County (just east of Syracuse), is the first Sunnyview patient to use the ReWalk system after falling 10 feet off a roof he was working on in October 2014. He landed on his back on a concrete floor. Neff was taken to a hospital in Utica where he was diagnosed with a burst fracture with incomplete spinal cord injury. After surgical fusion, he was transferred to Sunnyview for inpatient rehabilitation in November.
"It's a totally different feeling, it's more functional," added Neff. "With ReWalk, I feel like I'm walking more normal and more naturally. The system definitely helps keep me on my feet and helps keep my muscles moving."
"Since being admitted to Sunnyview, Justin has been able to improve his strength and functioning utilizing ReWalk and multiple other modalities" noted Valenza. "He is now independent in many tasks, including bed mobility, transfers and wheelchair mobility. While working with the exoskeleton technology, Justin is able to stand up and walk up to 800 feet. The ReWalk allows him to walk further with less assistance, while expending less energy than he would without the exoskeleton."
ReWalk is designed for adults with lower limb impairments who have functioning hands, arms and shoulders, as well as the ability to tolerate standing. Sunnyview is currently using the technology with inpatients and outpatients. The system is adjustable to the individual user's height and weight. ReWalk is distributed in the United States by ReWalk Robotics based in Marlborough, Mass. The technology is manufactured by the Israel-based Argo Medical Technologies, whose founder, Dr. Amit Goffer, developed the system after he was paralyzed in an automobile accident in 1997. The system received approval by the U.S. Food and Drug Administration for use at home and in the community in June 2014.
ReWalk Technology 100 Percent Funded Through Philanthropy
The ReWalk™ robotic exoskeleton system costs nearly $100,000. Sunnyview was able to purchase the state-of-the-art technology with funds raised entirely through the philanthropic efforts of its development foundation, including multiple private donations, board contributions and major fundraising events.
"We are extremely grateful for the generosity and kindness of our many wonderful donors and supporters who made it possible for Sunnyview to bring this amazing technology to our region," remarked Kathie Ziobrowski, executive director of the Sunnyview Rehabilitation Hospital Foundation.
"Their heartwarming support and incredible faith in our staff and programs help us help patients like Justin move beyond their injuries and disabilities – one step at a time. We sincerely thank each and every one of our donors for helping make these miracles possible and touching the lives of our patients and their families."
Founded in 1928, Sunnyview Rehabilitation Hospital is a 115-bed comprehensive rehabilitation hospital. Located in Schenectady, NY, it is one of only four such hospitals in the state dedicated to providing high quality services from acute rehabilitation to education about disabilities, to re-entry into the community. Every year, more than 15,000 individuals come to Sunnyview from across the greater Capital Region and beyond. Sunnyview serves patients spanning more than 38 counties of New York State and numerous other states as far as California.