Three Eddy Nursing Centers Named "Best Nursing Homes" by U.S. News & World Report"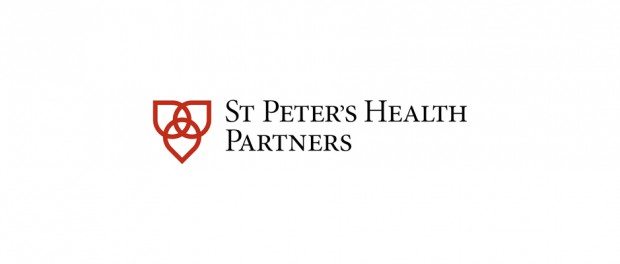 The Eddy not-for-profit network of continuing care services, a member of St. Peter's Health Partners – the region's largest health system – has announced that three of its nursing homes have been designated as Best Nursing Homes 2014 in a release just issued by the U.S. News & World Report. The homes were awarded the highest overall rating of five stars. Only one other non-Eddy affiliated nursing home in the area received that honor.
Now in its sixth year, the U.S. News & World Report reviewed nearly 16,000 facilities nationwide, including 630 in New York State. In the Capital Region, there are 36 nursing homes, with only four awarded the best five-star ratings. Three of the designated "best" are Eddy nursing homes – Eddy Memorial Geriatric Center in Troy; Eddy Village Green at Cohoes, and Schuyler Ridge Residential Healthcare in Clifton Park.
Best Nursing Homes draws on data from Nursing Home Compare, a program run by the Centers for Medicare & Medicaid Services, the federal agency that sets and enforces standards for nursing homes. Facilities are rated for their overall performance in health inspections, nurse staffing and quality of medical care.This year, about 25 percent of the nursing homes earned an overall five-star rating compared to about 19 percent last year.
"Only a quarter of the nursing homes in the U.S. earn an overall five-star rating, so we're very pleased that three of our skilled nursing centers have been designated as among the best in the country," says JoAnn Costantino, chief executive officer of The Eddy. "We are committed to providing high quality and compassionate care for all our residents and we strive to achieve that in everything we do, so it's an honor when the dedication and efforts of our staff are recognized in this way," Costantino adds.
"The rising number of five-star homes is encouraging," says Avery Comarow, U.S. News health rankings editor. "It speaks to care that is steadily becoming more skilled and compassionate."
According to the Centers for Medicare and Medicaid Services, about 60 percent of individuals over 65 will require some type of long-term care services during their lifetime and more than 40 percent will receive care in a nursing home for some period.
Costantino urges families and caregivers in search of nursing home care to become educated, visit different facilities and meet the staff so they can witness the care firsthand. For more information on skilled nursing services, please call The Eddy's centralized referral line at (518) 382-4502, or visit www.NortheastHealth.com/TheEddy.
For more information on the U.S. News & World Report ratings, please visit www.usnews.com/bestnursing-homes.