Three Urology Physician Practices Join St. Peter's Health Partners Medical Associates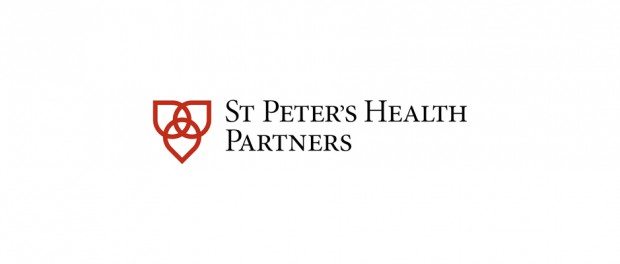 St. Peter's Health Partners (SPHP) and three independent regional urologic physician practices announced today the practices will become the first urologic surgeons to join St. Peter's Health Partners Medical Associates, P.C.
St. Peter's Health Partners Medical Associates is a non-profit, physician-governed, multi-specialty group that is a full affiliate corporation of St. Peter's Health Partners – the region's largest and most comprehensive health system. SPHP Medical Associates is one of the region's largest multispecialty physician group practices.
The urology practices involved in today's announcement include 14 urologic surgeons and four advanced practitioners in five office locations throughout three counties of the Capital Region. The practices will officially join SPHP Medical Associates effective October 1, 2013. All of the physicians, advanced practitioners and practice employees will become employees of SPHP Medical Associates.
The three urology practices joining SPHP Medical Associates include Capital Region Urological Surgeons, LLC, with three office locations at 319 S. Manning Blvd., 4 Executive Park Drive in Albany, and 19 West Ave. in Saratoga; Northeast Urological Specialists, P.C., at 63 Shaker Rd., in Albany; and three physicians in the urologic practice of K. Perumal, MD, at 267 Hoosick St., in Troy.
The practices will maintain their existing office locations and hospital privileges. Various physicians within the groups have privileges on the medical staffs at St. Peter's Hospital, Albany Memorial Hospital, and Albany Medical Center Hospital in Albany; Samaritan Hospital and St. Mary's Hospital in Troy; Ellis Hospital in Schenectady, and Saratoga Hospital.
The physicians joining SPHP Medical Associates bring the total providers in the group to 121 physicians and 46 advanced practitioners. These practitioners in SPHP Medical Associates will be joined later in 2013 by an additional 151 physicians and 36 advanced practitioners who are already employed by SPHP or one of its current affiliates – St. Peter's Hospital, Samaritan Hospital, St. Mary's Hospital or Albany Memorial Hospital. When the current SPHP-employed practitioners are brought into the new corporation, it will bring the total practitioners in SPHP Medical Associates to 354, representing 272 physicians and 82 advanced practitioners.
The joining of the three urology practices and SPHP Medical Associates will not change the relationship between patients and their current practices or physician, or impact any ongoing treatment. Patients can continue to receive care at the same location and during the same hours of operation, and make appointments in the same way.
A Partnership for Better Patient Care
"We are extremely pleased to add specialists in urologic surgery to the more than 13 specialties and subspecialties represented in St. Peter's Health Partners Medical Associates," said John M. Bashant, D.O., president of SPHP Medical Associates Board of Directors. "Since we created St. Peter's Health Partners Medical Associates earlier this year, we have had numerous inquiries from, and have ongoing discussion with, other physician practices in our region. They, too, are interested in creating the partnership that will improve the delivery of care in our community and the health of our patients. We are excited that these three innovative urology practices have decided to become partners in this endeavor," Dr. Bashant said.
"The goal of SPHP Medical Associates is to create a framework for St. Peter's efforts to partner and cooperate with physicians throughout the community," said Donald Martin, chief executive officer, Physician Enterprise for St. Peter's Health Partners.
"Having these three highly respected urology practices join our group is a significant step forward in our efforts. The surgeons within these practices have been pioneers in innovations within the urologic specialty in our region, and offer a wide-range of leading-edge treatments and protocols for women and men," Martin said.
"We are excited to become partners with SPHP Medical Associates," said Brian Murray, MD, managing partner of Capital Region Urological Surgeons. "The other practices within SPHP Medical Associates share our goal and commitment to sponsoring a medical group practice with sophistication, size, guiding principles, and sustainability.
"We believe this partnership will provide us with the resources and processes to jointly prepare for the challenges we face as providers of health care and to ensure quality health care for our community," Dr. Murray said.
A New Model of Physician Practice
St. Peter's Health Partners Medical Associates was formed on January 1, 2013 with the joining of six independent physician practices: Pulmonary & Critical Care Services; Braverman-Panza Medical Group; William Hennessey, GYN; Jeffrey Perkins, D.O.; Altamont Pediatrics and Internal Medicine; and several divisions of Prime Care Physicians. These Prime Care divisions include: Albany Associates in Cardiology; Prime Care Capital District Primary Care; Northeast Advanced Imaging; Prime Care Imaging; Prime Care Urgent Care; Prime Care Mid Valley Cardiology; and Prime Care Downstate Primary Care. SPHP Medical Associates also owns and operates Prime Care Urgent Care and Prime Care Imaging, as well as two sleep centers operated by Pulmonary & Critical Care Associates. The Urgent Care Center and Imaging Center are located in Patroon Creek, off Interstate I-90 in Albany near the University at Albany. The sleep centers are located in Troy and Executive Park off I-90.
SPHP Medical Associates provides a new model of physician practice that permits St. Peter's Health Partners to evolve as a system with strong physician participation while allowing physicians to retain those aspects that make private practice work well in the care of patients. A major goal of the new practice is to offer patients improved coordination of care among their primary care providers, specialists, hospitals and other health care providers. They should also benefit from other efficiencies the new practice is able to achieve. The development of a multispecialty group practice that is an affiliate of a health system is a concept that is growing nationwide. Similar physician-governed corporations have been developed at such nationally recognized facilities as the Cleveland Clinic, Geisinger Health System, and Intermountain Healthcare.
Most of the existing physician practices and the physicians that have joined the new corporation already have strong relationships with St. Peter's Health Partners or one or more of its associated hospitals. The new affiliation will allow SPHP to provide greater assistance to the practices through administrative and other infrastructure support; capital investments in new technologies such as Electronic Medical Records and medical equipment; and in the recruitment of new physicians. Current practice models, and state and federal regulations create significant limits on how SPHP can support physicians practices.
SPHP Medical Associates will help SPHP maintain a strong, stable pool of highly qualified physicians – both primary care physicians and specialists. It can also help in the development of primary care outpatient centers and other efforts to reduce health care costs.
The affiliation benefits both SPHP and the physician practices by better positioning all parties in a national health care structure that is moving toward integrated delivery systems. The partnership will allow all parties the opportunity to thrive in the face of a rapidly changing and challenging health care environment. SPHP Medical Associates will also benefit and support the charitable functions, purposes, mission, and identity of SPHP. Like other SPHP provider organizations, it will serve patients in the community, including those unable to pay for care, in accordance with its tax-exempt purposes and policies.