Anonymous Capital Region Resident Leaves $10 Million Legacy to St. Peter's Health Partners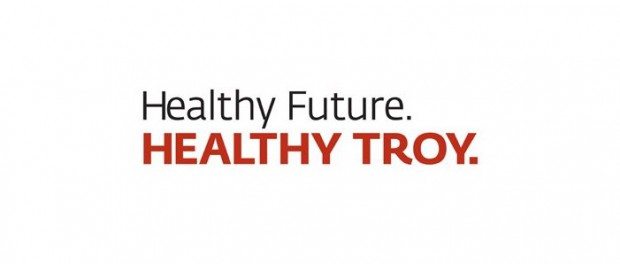 St. Peter's Health Partners (SPHP), the region's largest health care system, will announce the receipt of the largest individual gift ever bestowed upon a health care institution in the history of Troy and Rensselaer County. The $10 million donation, from a Capital Region resident, will benefit the system's $150 million Troy Master Facilities Plan (MFP).
The $10 million gift is from an individual donor who resides in the Troy area but who wishes to remain anonymous. The funds would specifically benefit SPHP's Troy MFP, announced in November 2012. The plan features a $150 million, three-phased strategic development project that will include renovation and reconstruction on the campuses of Samaritan and St. Mary's hospitals based in Troy. The project represents one of the largest private-sector investments made in Troy and Rensselaer County history, and is expected to enhance the accessibility of care to the public and the underserved, and improve patient care for the whole community.
In appreciation of the gift, SPHP will name a five-story pavilion to be built on the Samaritan Hospital campus in honor of the donor. The pavilion will be dedicated at a future date and will feature a new, expanded emergency department, intensive care unit, progressive care unit, and future medical/surgical unit.
"It was only a few months ago that we shared with the community our vision for a comprehensive, forward-thinking, master facilities plan that acknowledges the sweeping changes of health reform and which encompasses our great commitment to creating a long-term, sustainable acute care presence in Troy," said James K. Reed, MD, MBA, president and chief executive officer of SPHP. "Today, we are very pleased that not only has our vision been shared and embraced by the community but now it is supported with this magnanimous gift of heart from a member of our own community," Dr. Reed continued.
"We are extremely grateful to our donor for this incredibly generous support which will touch so many lives in the Troy area community," stated Norman E. Dascher, Jr., FACHE, chief executive officer of Samaritan and St. Mary's hospitals, and vice president of Acute Care Troy, St. Peter's Health Partners.
"This is not just a $10 million gift to our Troy hospitals, this is a $10 million gift toward the health, well-being and indeed, the future of the entire Rensselaer County and surrounding areas," Dascher exclaimed. "Samaritan and St. Mary's hospitals have been caring for this great community for nearly three centuries combined and thanks to the generous and enormous spirit of our donor, this unprecedented support will leave a lasting legacy well into the future."
"As a longtime member of the business community, I can tell you that we are always encouraging investments from both private and government sources that will better the Troy and Rensselaer County communities," said Robert W. Johnson III, chair of the Board of Trustees for St. Peter's Health Partners. "This transformational gift today from one private individual is unprecedented and is truly a yardstick by which to measure all future investments in the community in which we live, work and raise our families."
"This remarkable contribution will give us a wonderful start toward fulfilling our commitment and preserving our historical mission in Troy," continued Reed. "With this gift, our hospitals will be well-positioned to move forward with our strategic development plans and provide the best possible care for patients in our area."
"The announcement of this magnificent gift is in keeping with the wishes of our generous benefactor," said Peter D. Semenza, vice president of philanthropy for SPHP. "It will also sets the stage for our Northeast Health and Seton Health Foundations to conduct a feasibility study to carefully determine our overall fundraising capacity and establish a desired goal for the Troy MFP capital campaign."
The Troy MFP would fulfill a key tenet of the October 2011 merger that created St. Peter's Health Partners – improvements to the health care facilities and programs in Troy. SPHP – the region's largest health system – was created by the merger of St. Peter's Health Care Services, Northeast Health and Seton Health. SPHP currently has a $1.2 billion annual budget, and is also the region's largest private employer with more than 12,500 employees in 165 locations in seven counties of northeastern New York.
FreemanWhite, a renowned architectural firm, has been selected as the project architect for the Troy MFP, which is being implemented over an extended period between 2012 and 2025. The project would include the construction, renovation and modernization of inpatient facilities on Samaritan's campus and outpatient facilities on St. Mary's campus. In addition to the dedicated pavilion, the project would include enhancements to cancer services; other infrastructure improvements; and a parking garage.
The Troy MFP builds on a system design study released in 2010 during the process of merging the three health systems. That study outlined how the system's acute care hospitals could be reconfigured or consolidated to provide greater access, efficiency and fiscal sustainability. The 2010 system design study called for establishing Samaritan Hospital as the inpatient facility in Troy with its large bed capacity and larger operating room suites. Samaritan's larger, more flexible site plan and ongoing capital investment have also made the facility more practical for future development while St. Mary's Hospital would become an outpatient services facility over an extended period of time.