Tour Larger-Than-Life-Sized Models of the Leg, Ear, Mouth and More on April 27 & 28 at Journey Through The Body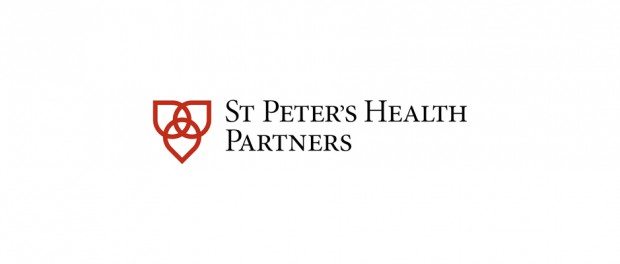 St. Peter's will host its 13th annual Journey Through The Body – A Hands-On Discovery Adventure of the Human Body for Kids on Friday, April 27, 2012 from 10 a.m. to 9 p.m. and Saturday, April 28, 2012 from 10 a.m. to 6 p.m. at Colonie Center (131 Colonie Center, Albany, NY 12205).
This FREE two-day family community health educational event is designed to educate children and their parents about select parts of the human body and to learn about their functions, components, strengths and limitations, and ways to lead an active healthy lifestyle. The presentations are coordinated by clinicians at St. Peter's Health Partners. Clinicians will be available to guide children and their parents through the models and answer questions. The goal of the program is to develop and promote healthy habits in children.
Journey Through The Body – A Hands-On Discovery Adventure of the Human Body for Kids offers children the opportunity to explore large-than-life-size models of the human body.  For example, families will be able to walk through a model of the ear and learn the importance of protecting their hearing. Children will have the opportunity to slide down a larger-than-life leg.
In an attempt to combat the increasing problem of childhood obesity, a display of the food pyramid will be available. Participants will be able to test their knowledge of the food pyramid and learn the right portion sizes. Visitors will be able to examine a scale model of the lung and learn about the dangers of tobacco use.
Parents and their children can visit the "Ask The Pediatric Staff" booth where they can ask pediatricians, nurses, and clinical staff questions. St. Peter's Children's Health Center provides comprehensive health care services for newborns, children and adolescents through age 18.
Other favorite exhibits will return this year.  They include:
The Heart – Involves a large-scale model of the heart and an eight-foot-high "Weigh Your Risk of Heart Disease" scale. Visitors can learn more about heart-healthy snacks. And new this year – The AmeriHeart – a walk through exhibit of the human heart that educates visitors on common heart diseases and features.
The Brain – Includes a large-scale model of the human brain and games intended to show the dangers of drug and alcohol abuse.
Careers In Health Care – Provides information on a variety of health care careers.
Dental – Provides a large-scale display of the mouth and teeth with a large toothbrush. Visitors can gather information about braces, tooth decay and more.
Digestive System – Includes a seven-foot-high replica of the human body and a 30-foot long "intestine."
Infectious Disease – Teaches children how germs are spread, and the importance of proper hand washing.
The Lungs – Has a large-scale model of the lungs, a display of actual healthy and unhealthy lungs, breathing exercises and games.
Musculo/Skeletal System – Includes a larger-than-life-sized model of a human leg, and activities to build healthy bones.
Nutrition & Food Pyramid – Features a large banner and a tabletop display of the new food pyramid, as well as information on eating healthy and proper portion sizes.
Skin Care – Provides information on the importance of sun protection, and examples of what cancerous moles look like.
More than 600 St. Peter's employees and volunteers work at the event. They include clinicians, college and high school students, and members of the community. Volunteers are always needed. For more information on volunteering, please contact St. Peter's Volunteer Office (518-525-1515).