LiveSmart: Access to Community Resources, Services Makes for Healthier Families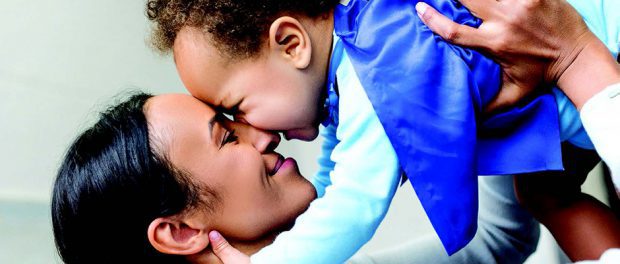 [This piece was written by Laurie McBain, LCSW-R, program manager for Healthy Families of Rensselaer County.]
Residents of Rensselaer County have free access to a program, funded by the New York State Office of Children & Family Services (NYS OCFS), that can change the lives of children and their families for the better.
Healthy Families of Rensselaer County, based out of St. Mary's Hospital in Troy, collaborates with area parents, hospitals, doctors, schools and community agencies to help families feel confident and enthusiastic about their role as parents. The Healthy Families home visiting program matches parents with knowledgeable and caring workers who provide information and support during pregnancy and early childhood.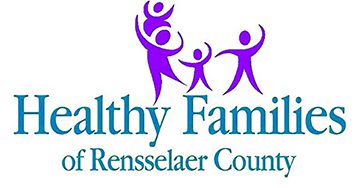 Parents who receive home visiting with Healthy Families have healthier babies, demonstrate better knowledge of parenting and child development, create positive family bonds, develop connections to community services, and have children who do better in school. Research conducted by Healthy Families New York (http://healthyfamiliesnewyork.org/) showed:
Improved Birth Outcomes
There is a 48 percent reduction in low birth weight (LBW) deliveries among women who enrolled in the program before their 31st week of pregnancy.
Greater Success in School
Children enrolled in the program are 50 percent less likely to repeat first grade and 70 percent more likely to score above grade level in first grade on three specific behaviors that promote learning. Those same students were 2.7 times more likely to be participating in a gifted program by age 7.
Services include assistance in accessing community resources and services, educating families on parenting and child development, connecting families with medical providers, and assessing children for developmental delays. Healthy Families is open to first-time parents as well as parents with multiple children, who are pregnant and/or have at least one child less than three months of age.
Healthy Families of Rensselaer County offers certified lactation counselors, certified child passenger safety technicians and trained home visitors that partner with families on the mutual goal of promoting optimal child and family health and development.
Residents of Albany and Schenectady counties also have access to Healthy Families New York programs. For information on the Healthy Families program, contact:
Rensselaer County – 518-274-1279 or Laurie.McBain@SPHP.com
Albany County (serves Albany, Cohoes, Watervliet and Green Island) – 518-447-7054
Schenectady County – 518-386-2824
Learning how to balance the demands of parenting with other responsibilities can be challenging. Healthy Families is here to help provide you with the latest information on raising a healthy child and taking care of your family.