LiveSmart: Begin Screening at 45 for Colorectal Cancer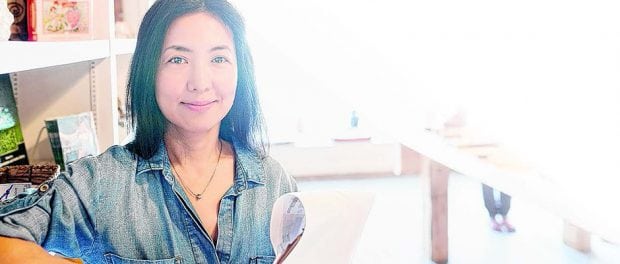 [This piece was written by Robert Gianotti, MD, Gastroenterologist, with Albany Gastroenterology Consultants.]
Responding to a rise in colorectal cancer rates among younger people, the American Cancer Society (ACS) recently recommended that screenings begin at age 45.
It comes in response to research that younger people are being diagnosed with colorectal cancer. The study was led by researchers at the ACS and published in the Journal of the American Cancer Institute. Researchers looked at colorectal cancer incidence patterns in the United States from 1974 to 2013. The study found:
Colon cancer rates have increased annually from one percent to 2.4 percent since the mid-1980s among adults aged 20 to 39.
Rectal cancer rates grew 3.2 percent annually for adults aged 20 to 39
Researchers aren't certain what's causing the increase but believe it may be tied to rising obesity rates, sedentary lifestyles, and the consumption of low-fiber, processed foods.
Colorectal cancer is the fourth most common cancer diagnosed among adults in the United States. The ACS estimates that in 2018, more than 97,000 Americans will be diagnosed with colon cancer and more than 43,000 will be diagnosed with rectal cancer. About 50,000 people are expected to die of colorectal cancer this year.
Since there are very few symptoms associated with colorectal cancer, regular screening is essential. Screening is beneficial for two main reasons: colorectal cancer is extremely preventable if polyps that lead to the cancer are detected and removed, and it is very curable if the cancer is detected in its early stages.
According to the ACS, people at higher or increased risk might need to start colorectal cancer screening before age 45, be screened more often, and/or get specific tests. This includes people with:
A strong family history of colorectal cancer or certain types of polyps
A personal history of colorectal cancer or certain types of polyps
A personal history of inflammatory bowel disease (ulcerative colitis or Crohn's disease)
A known family history of a hereditary colorectal cancer syndrome such as familial adenomatous polyposis (FAP) or Lynch syndrome (also known as hereditary non-polyposis colon cancer or HNPCC)
A personal history of radiation to the abdomen (belly) or pelvic area to treat a prior cancer
Talk to your primary care provider or gastroenterologist to determine when you should start the screening process. It is an important investment of your time, as early detection means improved colorectal care and outcomes. As with any screening or procedure, always check with your health insurance company to confirm coverage.
The Albany and Rensselaer Cancer Services Program provides colorectal, breast, and cervical cancer screenings at no cost to eligible women and men, ages 40 and older. Screenings may be done at an earlier age if there is a family history of cancer. For more information, call 518-525-8680.
Albany Gastroenterology Consultants is located at 1375 Washington Ave. Suite 101, in Albany, directly across from the University at Albany SUNY campus. For more information, please call 518-438-4483.