LiveSmart: College Students and Binge Drinking – A Deadly Mix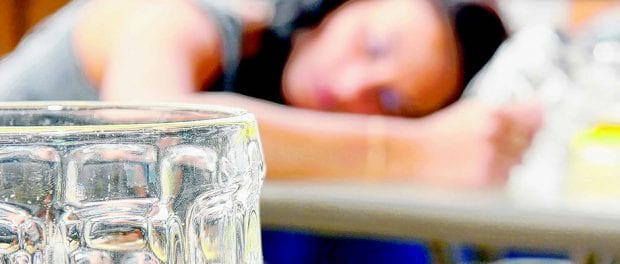 [This piece was written by Carrie Hogan, MSN, ANP-C, Director of Siena College Health Services.]
Drinking to excess at college is often played for laughs on television and in the movies, but the reality is binge drinking is a serious problem that can lead to severe health and safety risks for students.
According to the National Institute of Alcohol Abuse and Alcoholism (NIAAA), binge drinking is when the blood alcohol concentration (BAC) of the drinker has reached or exceeds 0.08 grams per 100 grams of blood. This generally happens when a man consumes five or more drinks or a woman consumes four or more drinks over the course of about two hours, also known as the 5/4 definition of high-risk drinking.
Although certainly not all college students drink, a recent study conducted by NIAAA reported that approximately two out of every three college students of all ages reported binge drinking at least once during the previous month. As sobering as that figure may be, even more alarming are the reported negative outcomes from excessive drinking:
About 1,825 college students between the ages of 18 to 24 die from alcohol-related unintentional injuries each year.
More than 696,000 students are assaulted by another student who has been drinking.
More than 97,000 are victims of alcohol-related sexual assault or date rape.
About 599,000 receive unintentional injuries while under the influence of alcohol.
About 25 percent report academic consequences of their drinking, including missing class, falling behind, doing poorly on exams or papers and receiving lower grades overall.
More than 150,000 develop an alcohol-related health problem.
Nearly two percent of students indicate they tried to commit suicide within the past year due to drinking or drug use.
Binge drinking can be particularly damaging to college students struggling with loneliness and depression. For many, turning to alcohol is a reaction to the stress, anxiety, and insecurity they may feel when overwhelmed by academic and social concerns.
Studies show students in the first six weeks of their freshman year are particularly vulnerable to binge drinking. Many are away from home for the first time and, wanting to make new friends, they start drinking as a way to fit in. Many keep drinking without thinking about the potential consequences involved, endangering their immediate safety and long-term health.
If you, or someone who cares about you, have concerns about your alcohol or drug use, the first place to turn for help is your on-campus health center. College health counselors are familiar with the challenges students face, and can offer practical, harm-reduction approaches that promote responsible and educated decision-making.
The Siena College Health Center, operated by St. Peter's since 1993, provides low-cost, accessible health care to its students. The Health Center is staffed with nurse practitioners, physician assistants, registered nurses and a physician consultant, who are skilled in providing immunizations, routine medical care for most common illnesses, treatment of minor injuries and health education to students.