Smoke-Free Movie Night Held to Raise Awareness of Tobacco Dangers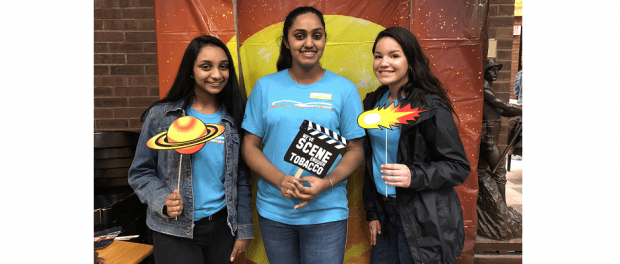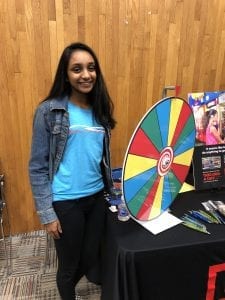 On February 20, Capital District Tobacco-Free Communities, a grant-funded program of St. Peter's Health Partners (SPHP), hosted a smoke-free movie night at the Schenectady County Public Library to raise awareness of the dangers of tobacco use and the impact of the tobacco imagery shown in films.
Approximately 50 adults and children gathered at the library to watch the movie, A Wrinkle in Time, which contains no smoking imagery. The guests were also treated to free food, trivia games, and hands-on experiments demonstrating the harmful effects of tobacco use.  Anne Lawton, community outreach nurse at the St. Peter's Cancer Care Center, talked to children and parents about the risks associated with smoking and the best ways to prevent youth from using tobacco products.
The event, covered by Spectrum News, coincided with Smokefree Movies Action Week, which runs from Sunday, Feb. 17 to Sunday, Feb. 24, the night of the Academy Awards telecast.
The movement was created by the University of California San Francisco, (www.smokefreemovies.ucsf.edu) with the goal of reducing smoking exposure in youth-rated films, and encouraging that all films with smoking be given an R rating. The Centers for Disease Control and Prevention have reported that giving an R rating to such films would delay the initiation of tobacco use among youth and prevent premature deaths from tobacco-related diseases.