LiveSmart: Dementia Caregiver Support Groups Provide Virtual Assistance During COVID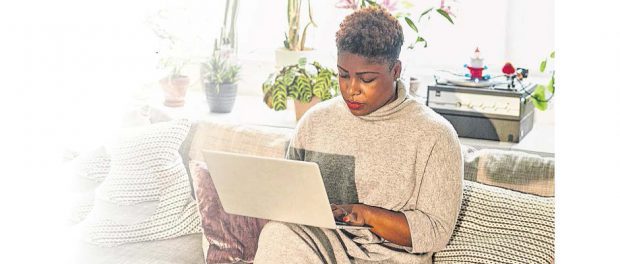 [This piece was written by Christina Vendetti, LMSW, care navigator for Eddy Alzheimer's Services.]
Participating in an online or telephone support group is a safe and effective way for caregivers to connect with others and find support during these difficult times of COVID-19. Many caregiver support groups conducted in person before the pandemic have transitioned to phone or virtual formats, offering participants the same benefits as traditional in-person groups.
Caregivers say participating in a support group helps them deal with the emotional side of caregiving. They point to several reasons the support groups are helpful: sharing experiences; developing friendships with other caregivers; and learning about the disease and available resources.
Unaware of these benefits, some caregivers are hesitant to participate in a group. Lack of time, lack of support from others, and physical distance can feel like a daunting commitment. Other caregivers find it difficult to reveal what they are going through.
For those caregivers who are new to a support group or have found that time or distance have been barriers to attending previously, a telephone support group, like Eddy Alzheimer's Services (EAS) Telephone Support Group, may be just the right fit. Since the support group happens by phone, all that is needed is a phone and a quiet and comfortable place to join the call.
As the facilitator for the EAS Telephone Support Group, I have found it is important to have opportunities for caregivers to check in, as well as time for disease education and information about available resources and services that may be helpful on a caregiver's journey. Caregivers are welcome to talk as much or as little as they want.
It is important to remember that taking time for self-care is a necessary part of caregiving. I hear from many caregivers who, at the end of the hour-long group session, have increased energy and mood after listening and talking with others who share their experiences. Many caregivers express that being part of a caregiver support group has helped them to go from surviving to thriving.
If you or someone you know is caring for someone with Alzheimer's disease or another related dementia and are interested in learning more about the EAS Telephone Support Group, please contact Christina Vendetti by phone at 518-238-4151 or email at christina.vendetti@sphp.com.
The Eddy, an affiliate of St. Peter's Health Partners, is a comprehensive continuum of health care, supportive housing, and community services that reaches 22 counties and serves more than 40,000 people yearly. Eddy Alzheimer's Services offers a comprehensive range of memory care services, including care management, education, and outreach support, as well as compassionate care for caregivers and individuals living and coping with memory loss.