LiveSmart: Head and Neck Cancer – Know the Signs and Symptoms, Catch it Early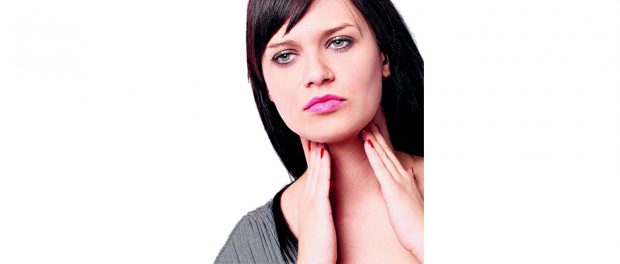 [This story was written by Anne Lawton, RN, a Nationally Certified Tobacco Treatment Professional and community outreach nurse, St. Peter's Health Partners.]
As April draws to a close, it is a good time to remember it is Head and Neck Cancer Awareness Month. Like so many cancers, early detection and treatment is critical to better long-term outcomes.
Head and neck cancer is an umbrella term that encompasses cancers in the oral cavity (mouth), pharynx (throat), larynx, esophagus, sinus and nasal cavities, and salivary glands. According to the American Cancer Society 2021 Fact & Figures, approximately four percent of the population will be diagnosed with one of these cancers. The most common causes of head and neck cancer are tobacco and alcohol use, obesity, exposure to toxic substances, and Human Papilloma Virus (HPV).
Symptoms of head and neck cancer may include:
Red and/or white discolorations of the soft tissues of the mouth
Any sore which does not heal within 14 days
Hoarseness which lasts for a prolonged period of time
A sensation that something is stuck in your throat or a sense of fullness
Numbness in the oral region
Difficulty in moving the jaw or tongue
Difficulty in swallowing
Ear pain which occurs on one side only
A sore under a denture which, even after adjustment of the denture, does not heal
A lump or thickening which develops in the mouth or on the neck
There is no screening blood test for this type of cancer, but your dentist or healthcare provider will assess you through a physical exam at your annual or biannual exam.
Treatments vary based on the type of cells found and the stage of the disease, and may include surgery, a combination of chemotherapy and radiation, and immunotherapy. It can be an intensive treatment, one best provided through a comprehensive cancer care center with a healthcare team including nutritionists, speech therapists, navigators, social workers, physical therapists, and a tobacco cessation facilitator.
A cancer diagnosis is very scary and patients can feel overwhelmed and alone. St. Peter's multidisciplinary cancer care team can help develop a personalized treatment plan based on the type, location and extent of your cancer. We are accredited as a comprehensive, community-based Cancer Care Program by the American College of Surgeons Commission on Cancer, and an annual Women's Choice Award recipient for America's Best Hospitals in Cancer Care since 2017.
For more information, please talk to your primary care provider or call the St. Peter's Hospital Cancer Care Center at 518-525-1827 or the Hildegard Medicus Cancer Center at Samaritan Hospital – St. Mary's Campus in Troy at 518-268-5060.