LiveSmart: Watch Your Step! Learn How to Reduce Your Fall Risk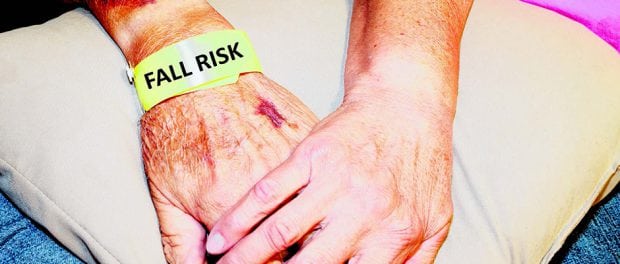 [This piece was written by Misty Jones, Supervisor – Rehabilitation Services, St. Peter's Health Partners.]
According to the Centers for Disease Control and Prevention, falls are the leading cause of fatal injury and the most common cause of nonfatal trauma-related hospital admissions among older adults. Each year more than 2.8 million injuries are treated in emergency departments due to falls, including more than 800,000 hospitalizations and more than 27,000 deaths.
Falls are more common and cause more injury than many realize. The key to fall prevention is identifying why individuals, especially seniors, are prone to falling and then managing the individual's underlying risk factors.
Among older adults, falls generally occur due to:
Physical conditions (weakness, dizziness, balance issues)
Visual disturbances
Hearing deficits
Medication side effects
Environmental obstructions
St. Peter's Health Partners (SPHP) started a Fall Risk Coalition two years ago to decrease fall risk and injury in our community. The coalition includes caregivers from various disciplines in a variety of settings including emergency medical services, primary care offices, acute care hospitals, rehab, home health, assisted living, and outpatient clinics. More than 300 patients were identified with and treated for increased fall risk at SPHP outpatient sites in 2017.
The Fall Risk Coalition is hosting a free community seminar on fall prevention on Thursday, Sept. 6, from 6 to 7:30 p.m., in the Mercy Auditorium on the St. Peter's Hospital campus (across the street from the hospital). Attendees will learn:
Home safety tips
Exercises to improve strength
Fall risk factors
How physical and occupational therapy can help decrease fall risk
Light refreshments will be served; space is limited. Free parking is available behind and adjacent to Mercy Auditorium. Registration is required by calling 1-877-525-2-CARE (525-2227).
SPHP offers a variety of outpatient physical and occupational therapies at locations throughout the Capital Region, accepting all insurances and providing quality one-on-one treatment. For information, visit us at www.sphp.com/occupational-therapy or www.sphp.com/physical-therapy.