LiveSmart: Kids and Drug Abuse – Know the Warning Signs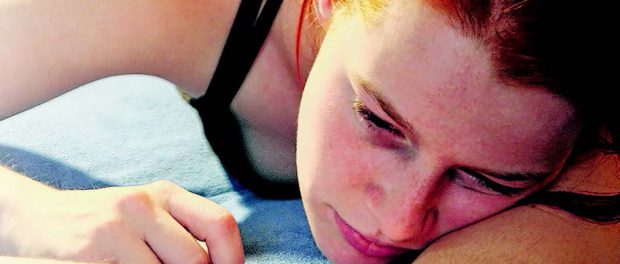 [This piece was written by Diane Tenenbaum, MD, of St. Peter's Children's Health Center.]
Heroin is the drug that has been in the news in the Capital Region of late, with officials throughout the area working hard to alert the public to the drug's presence and pointing to it as a direct cause for a growing number of arrests and overdoses.
The availability of heroin and other drugs is a real problem, particularly among adolescents and young adults. According to a recent study from the Centers for Disease Control and Prevention (CDC), opioid overdose deaths, including both opioid pain relievers and heroin, hit record levels in 2015 for the age group 19 to 23 years old.
All substance use involves health risks that can occur long before there is drug addiction, and teenagers seem to be particularly susceptible to health risk-taking behaviors and injuries related to alcohol, tobacco, and other drug use.
The abuse of over-the-counter and prescription drugs is very high among pre-teens and teens, with the American Academy of Pediatrics (AAP) reporting that nearly one in five teens admitted to abusing prescription medications.
Besides getting high, young people often take drugs to relieve pain or anxiety; to sleep better; improve concentration or alertness; to bond with their peer group; or just to experiment. Studies have shown middle school students tend to try inhalants; it is in high school where many students turn to prescription drugs such as pain killers, stimulants, tranquilizers and sedatives, with the next step often becoming heroin.
National drug officials urge parents to:
Talk with their youth about the availability of drugs and/or any experimental or abuse behaviors they have engaged in;
Establish clear rules about drug use, including consequences;
Keep track of prescriptions and discard unused amounts of medication;
Look for warning signs such as withdrawal from normal activities; irritability; unusual requests for money; unexplained changes of friends; and frequent nasal or sinus infections.
The AAP recommends that pediatricians screen all adolescent patients for tobacco, alcohol, and other drug use at every annual health assessment visit, as well as during appropriate acute care visits. Parents can assist in the process by sharing a complete family medical and social history during prenatal and health supervision visits to explore potential genetic and family influences regarding alcohol and other substance use.
St. Peter's Children's Health Center (1092 Madison Avenue, Albany – 525-2445) offers a complete range of services for children from newborns to age 18. Services include well-child routine care, sick child exams, school and camp physicals, sports physicals, immunizations, health maintenance and education, and access to other hospital services and referrals to specialists.