Samaritan Hospital Infection Control Specialist Recognized By National Association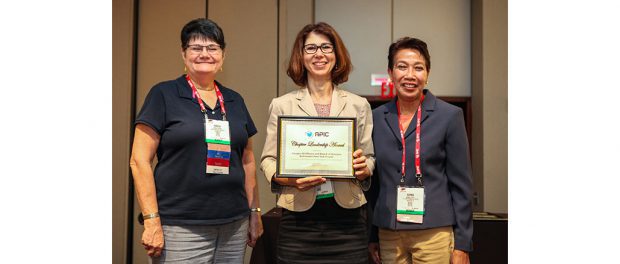 Congratulations to Jessica Hayashi, MS, RN, CIC, CPHQ, infection control practitioner for Samaritan Hospital, who has been recognized by APIC (Association for Professionals in Infection Control and Epidemiology) with its 2016 Chapter Leader Award.
Hayashi served as chapter president of APIC's Northeast New York Chapter, along with her chapter Board of Directors who were also recognized for their "superior leadership and volunteer spirit."
The awards were presented earlier this month at APIC's annual conference in Charlotte, North Carolina. Congratulations, Jessica!