LiveSmart: Knowledge is Power – Act on Your Family Health History!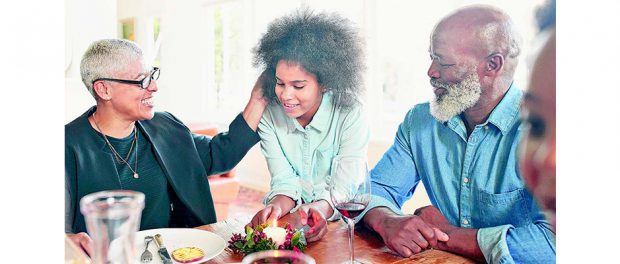 Start a new tradition at your family gatherings this holiday season – ask questions and take notes about your family's medical history.
For most families, the sport of cherry-picking which traits came from who in the family tree is as old as the families themselves! During these moments, most everyone focuses on physical traits such as curly hair, dimples, a person's build or athletic ability.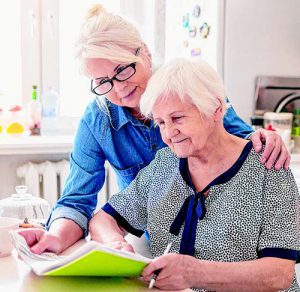 But, taking time to also consider the risks for diseases which can also run in families – such as heart disease, diabetes, cancer, and asthma – is critical to your long-term health and well-being.
A good first step is to write down everything you know about your medical history. Collect information about your grandparents, parents, aunts and uncles, nieces and nephews, siblings, and children. The type of information to collect includes major medical conditions and cause of death, as well as the age of disease onset.
Things to look for in your family history that may increase risk:
Diseases that occur at an earlier age than expected (10 to 20 years before most people get the disease, such as colon cancer before age 50);
Disease in more than one close relative;
Disease that does not usually affect a certain gender (such as breast cancer in a male);
Certain combinations of diseases within a family (such as breast and ovarian cancer, or heart disease and diabetes).
At your next annual physical, share this information with your primary care physician. Your physician will assess your disease risk based on your family history and other risk factors. From there, he or she may prescribe screening tests to detect disease early, or recommend lifestyle changes to help prevent disease.
The Centers for Disease Control and Prevention (CDC) has an entire website dedicated to helping you gather, assess, and act on your family health history. To learn more, visit https://www.cdc.gov/genomics/famhistory/index.htm
Most of us know we can reduce our risk of disease by eating a healthy diet, getting enough exercise, and not smoking. And even though you cannot change your genetic makeup, knowing your family history can help you make the right choices to reduce your risk of developing health problems down the road.
If you or a member of your family needs a physician or information about the health care services available through St. Peter's Health Partners, call the St. Peter's Physician Referral & Information Line at 518-525-2CARE (518-525-2227) or visit www.sphp.com.