Times Union: St. Peter's Health Partners President and CEO Dr. James K. Reed to retire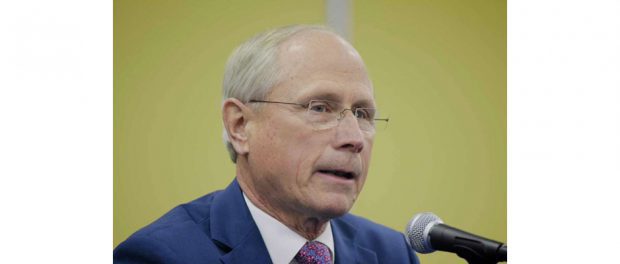 The Times Union published an article on the planned retirement of James K. Reed, M.D., president and CEO of St. Peter's Health Partners, on December 31, 2022. His retirement comes after more than a decade at the helm of SPHP and a more than 30-year-career in health care.
He will be succeeded by Dr. Steven Hanks, who currently serves as the chief operating officer for SPHP and St. Joseph's Health, effective Jan. 1.
From the article:
Reed was the first person to hold the position of president and CEO for SPHP. Since July 2022, he has served in the same role at St. Joseph's Health as part of regionalization efforts by the two Trinity Health organizations.

Reed brought with him a background in both business and medicine. He received his undergraduate degree in economics from Amherst College, then attended the Wharton School of the University of Pennsylvania where he earned an MBA. He held a number of finance roles at the International Paper Company and later, Union Pacific Corporation.

He then attended Cornell University Medical College, where he received numerous clinical prizes and became president of the school's academic honor society. He practiced family medicine for nine years in Albany until 1999, when he was named chief medical officer of Northeast Health. In 2001, he added the responsibilities of chief operating officer, and in 2005, he became president and CEO.

Reed's unique outlook as both an institutional leader and a physician provided him with crucial insight into the patient care, science, technology and economic aspects of health care. St. Peter's is stronger and poised for future successes thanks to his adept leadership, according to Benjamin R. Carter, chief operating officer of Trinity Health.
Click here to read the full article.