LiveSmart: Live Smarter – Take Time to Read Aloud to Kids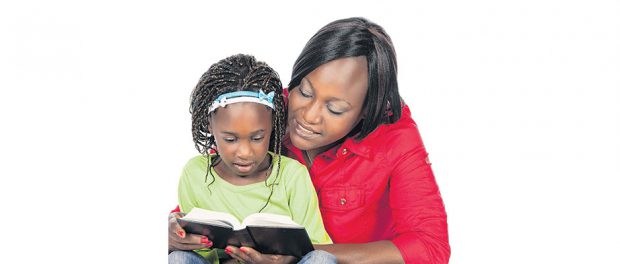 [This piece was written by Mark Osborn, MD, St. Peter's Hospital's Chief of Pediatrics and a pediatrician with St. Peter's Health Center for Children.]
There are few more-rewarding experiences for parents, grandparents, aunts and uncles – even older siblings – than snuggling up with a child and reading a good book! These sessions beginning with birth and continuing through at least kindergarten have benefits beyond quality time.
The American Academy of Pediatrics (AAP) stresses that regular out-loud reading to children during the first three years of life is critical in stimulating brain development, enhancing vocabulary and strengthening parent-child relationships.
Reading, as well as talking and singing, increases the number of words children hear in their earliest years. And, although smartphones and tablets have spawned a generation of tech-savvy toddlers who swipe before they turn a page, the simple act of sitting and reading aloud to a child exposes her or him to the nuances of human expression, language and communication.
Parents are encouraged to build the habit of reading aloud together, which encourages children to make reading a daily habit. Studies show that long after children learn to read for themselves, they still enjoy read-aloud time.
Tips to make early literacy efforts a positive experience:
Make reading aloud a priority. Plan for it – it will be your most enjoyable "chore" of the day!
Read books you both enjoy on topics that engage your child. And, don't be afraid to get silly with voices and facial expressions.
Read some books beyond your child's capabilities – this is a great way to increase your child's vocabulary.
A student entering kindergarten who reads 20 minutes per day will read 1,800,000 words by the end of sixth grade, compared with one minute per day and only 8,000 words. By reading to your child for just 20 minutes a day, you are giving her valuable skills that will serve her a lifetime.
St. Peter's Health Center for Children, 1092 Madison Avenue, Albany, offers a complete range of services for children from newborns to age 18. Services include well-child routine care, sick child exams, school and camp physicals, sports physicals, immunizations, health maintenance and education, and access to other hospital services and referrals to specialists. Call 518-525-2445 for more information or an appointment.