LiveSmart: National Minority Health Month – Recognizing the Connection of Food, Health and History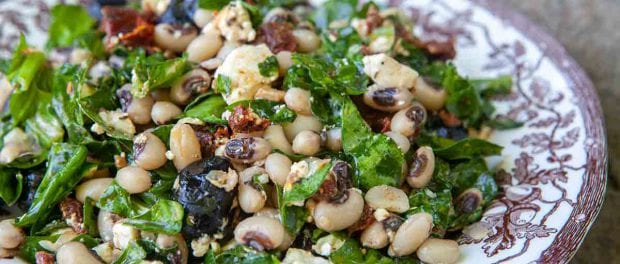 [This article was written by Lauren Coffey, RD, a clinical dietitian with St. Peter's Hospital.]
Food is part of identity and our history. Unfortunately, we can eat ourselves into trouble.
Not long before the COVID epidemic changed the world, I sat in a hospital room with a patient and his wife days after he had major bypass surgery. I gave my usual spiel about diet and cardiovascular health. The captive couple sat and listened. Eventually, the woman reluctantly said to me, "but…we like SOUL food."
According to 2018 data from the Centers for Disease Control and Prevention and the U.S. Office for Minority Health, non-Hispanic black persons are most likely to have uncontrolled hypertension, obesity, heart disease, and type 2 diabetes. These statistics result from many intertwined factors like genetics, access to healthcare and education, and deeply embedded beliefs about food.
Historically, nose to tail butchering yielded chit'lins and animal fat for cooking and frying breaded meats and baked goods. Together with influences from Africa like rice, black-eyed peas, and many greens, these dishes developed into a hearty cuisine all their own. Today, traditional soul food dishes are not without their artery-clogging criticisms and can trend towards high-fat, low-fiber and processed ingredients.
But, at their roots, many soul food ingredients are jam packed with nutrition and should be embraced. For instance, collard greens are rich in vitamins A, B6, C, folic acid, iron, calcium, and fiber, as well as cancer-fighting phytonutrients. Peas and other legumes are thrifty sources of heart-healthy fiber and protein.
As with many cherished, decadent dishes, sometimes the original should remain unadulterated for the occasional, celebratory meal. For day-to-day cooking, however, it's entirely possible to cut some calorie corners. Start by seeking low-fat dairy and leaner cuts of meat. Avoid solid cooking fats and substitute versions that are liquid at room temperature (vegetable oil versus lard). Use nutritious sweet potatoes in place of eggs and oil in baked goods. Look for low-sodium broths, seasonings, and canned goods. And fill up on those nutrient-dense veggies and legumes.
Need a little inspiration? The internet has you covered. Check out Foodrevolution.org and Sweetpotatosoul.com and look up Carla Hall's Soul Food: Everyday and Celebration for some mouth-watering ideas.
Looking for a fresh option tonight? Try this black-eyed peas salad recipe as a side dish to your favorite entrée. The leftovers make a beautiful, light lunch.
Black-Eyed Peas Salad

(Recipe from: https://www.soulfoodandsoutherncooking.com/black-eyed-peas-salad.html)

Ingredients:

3 cups drained black eyed peas
1 cup sun-dried tomatoes (rehydrated in warm water for 30 minutes)
½ cup diced red onion
½ cup diced green bell pepper
½ cup crumbled feta cheese
1 tablespoon each chopped parsley and basil.

Dressing:

1/3 cup olive oil
¼ cup balsamic vinegar
1 tablespoon Dijon mustard
1 tablespoon honey

Directions:

Mix dressing ingredients separately.
Mix all remaining ingredients.
Toss the dressing with the bean salad and enjoy!