LiveSmart: No Surprise – When Smoke Gets In, It Damages Your Eyes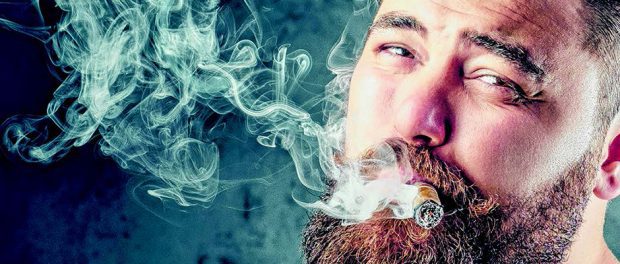 [This piece was written by Anne Lawton, RN, community liaison, St. Peter's Cancer Care Center, who is also a facilitator of The Butt Stops Here tobacco cessation program.]
Tobacco use is the number one cause of preventable illness and premature deaths in the United States. Smoking has long been associated with a multitude of health problems, but one area seldom discussed is the effect it has on your eyesight. Sight is one of our most valuable senses and loss of vision can impact almost every aspect of life.
The American Academy of Ophthalmology reports a strong link between smoking and the development of:
Cataracts (cloudy vision)
Age-related macular degeneration (AMD)
Uveitis (a type of eye inflammation which can lead to eye redness, blurred vision, and potentially vision loss)
Smokers have three times the risk for cataracts, a clouding of the eye's naturally clear lens, which is the leading cause of blindness. Smokers are also three to four times more likely to develop AMD, which begins as a loss of central vision that makes it difficult to read and see fine details. Over time, vision loss increases significantly. And smokers are two times more likely than nonsmokers to develop uveitis.
Diabetic retinopathy is a common complication of diabetes. Because smoking can double your chances of having type 2 diabetes, developing diabetic retinopathy is a real concern. Other complications of diabetes made worse by smoking include heart disease, stroke, lung disease, vascular disease, and kidney disease.
There is also a strong link between high blood pressure and smoking. High blood pressure is a risk factor for glaucoma. Smokers are also twice as likely to suffer from dry eye syndrome, a disease that begins with damaged blood vessels in the eye and leads to eye irritation, itchy and scratchy eyes, and a burning sensation in the eyes.
Second hand smoke can also be damaging to the eyes, leading to stinging, burning, watery and red eyes. Children exposed to second hand smoke can experience increased inflammation of the eyelid tissue. Those who wear contacts who are exposed to smoke have an increased risk of corneal inflammation and infection. Pregnant women who smoke are also putting their unborn child at risk for eye and vision problems.
It is never too late to stop using tobacco. Quitting smoking at any age can reduce your risk for vision problems and we are here to help. St. Peter's Hospital in Albany (518-525-1827) and St. Mary's in Troy (518-268-6442) both offer tobacco cessation classes and the NYS Smokers' Quitline provides free counseling by calling 1-866-NY-QUITS (1-866-697-8487). You can also contact your primary care physician, who can help you make a plan to kick the habit for good.